Crafts
Moss Graffiti. How to make gift bags from newspaper. When I bought something at a store recently, the clerk handed me my purchase in a bag made from a newspaper.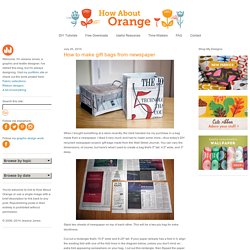 I liked it very much and had to make some more—thus today's DIY recycled newspaper project: gift bags made from the Wall Street Journal. You can vary the dimensions, of course, but here's what I used to create a bag that's 5" tall, 4.5" wide, and 3" deep. Stack two sheets of newspaper on top of each other. Craft gawker. 25 Handmade Gifts Under $5. If your gift list is long and your budget is small here are some great Handmade Gifts that you can make.
Keep in mind that handmade items are not just beautiful but special… I love to give them and I love to receive them. In my opinion they are the best! Paper Flowers. Japanese Kusudama, this tutorial is featured on Craftuts Anyone can do that, I assure you.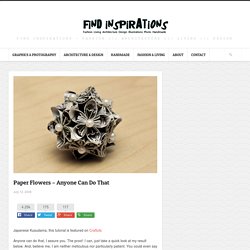 The proof: I can, just take a quick look at my result below. And, believe me, I am neither meticulous nor particularly patient. You could even say I'm the opposite. Below you can see my very first attempt to create paper flowers. Homemade Sidewalk Chalk. By Michelle Vackar, Modern Handmade Child One of our favorite outside activities at our home is drawing with chalk on the driveway.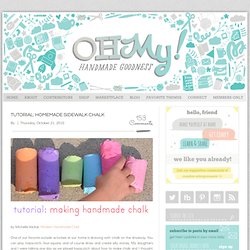 You can play hopscotch, four-square, and of course draw and create silly stories. My daughters and I were talking one day as we played hopscotch about how to make chalk and I thought to myself, let's try it! It ended up being quite a lot of fun. What you will need: • Toilet paper or paper towel tubes • Scissors • Duct tape • Wax paper • Small bucket or disposable container to make the recipe • ¾ cup of warm water • 1 ½ cups Plaster of Paris • 2-3 tablespoons of tempera paint • Paper bag or a "mess mat"
Tissue Flowers. A couple of months ago, Jenny - the very lovely editor of PaperCraft Inspirations - asked me to work up a feature on different ways to use tissue paper.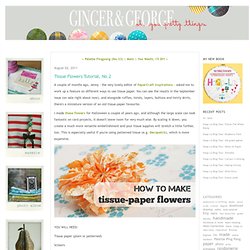 You can see the results in the September issue (on sale right about now), and alongside ruffles, twists, layers, buttons and twirly skirts, there's a miniature version of an old tissue-paper favourite. I made these flowers for Halloween a couple of years ago, and although the large scale can look fantastic on card projects, it doesn't leave room for very much else. DIY storybook paper roses. You're going to love today's DIY project so much that you're going to want to start tearing pages out from old books tonight!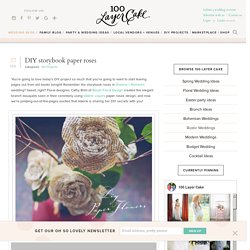 Remember the storybook roses in Shanna + Richard's wedding? Sweet, right? Floral designer, Cathy Brim of Bloom Floral Design created the elegant branch bouquets seen in their ceremony using Valerie Lloyd's paper roses design, and now we're jumping-out-of-the-pages excited that Valerie is sharing her DIY secrets with you! Holder for Charging Cell Phone. My husband and I both have cell phones.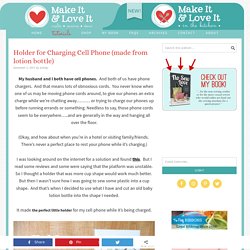 And both of us have phone chargers. And that means lots of obnoxious cords. You never know when one of us may be moving phone cords around, to give our phones an extra charge while we're chatting away……… or trying to charge our phones up before running errands or something. Needless to say, those phone cords seem to be everywhere…..and are generally in the way and hanging all over the floor. How to turn "water" into marbles. How To Draw A Wave. I remember all throughout my years in school getting super bored during a class and then dozing off only to think about perfect peeling right handers or nicely shaped a-frames.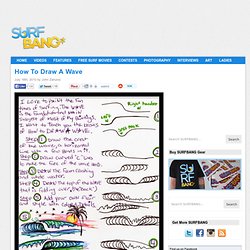 I'd snap out of it and draw some rendition of it on a notebook. I'm not the most artistic person so the sketch would never look as good as I pictured it. How to draw bunnies. Learn how to draw characters just like those featured in your favourite books, with these step by step guides by children's book illustrators.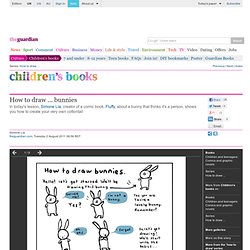 What are your favourite pictures from children's books? If there's an artist you'd like to see included in this series email childrens.books@guardian.co.uk. How To Make A Hollow Book. Braided Headband.
Space Painting. Crazy paper thing. Tiki Torch. 08.09.09 | by Erik Anderson Whether it's product branding, package design or projects for ourselves, we're pleased when we find a solution that's very effective and creative, while keeping resources to a minimum.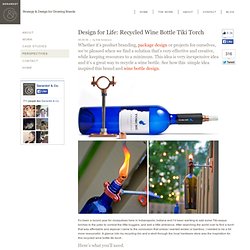 This idea is very inexpensive idea and it's a great way to recycle a wine bottle. See how this simple idea inspired this brand and wine bottle design. It's been a record year for mosquitoes here in Indianapolis, Indiana and I'd been wanting to add some Tiki-esque torches to the patio to combat the little buggers, and add a little ambiance.
After searching the world over to find a torch that was affordable and atypical I came to the conclusion that unless I wanted wicker or bamboo, I needed to be a bit more resourceful.
---