Pasta
Family-Favorite Macaroni and Cheese Recipe - Tablespoon. Bacon and Cheddar Macaroni & Cheese - iVillage - StumbleUpon. 1 Bring a medium (6- to 8-quart) pot of water to a boil.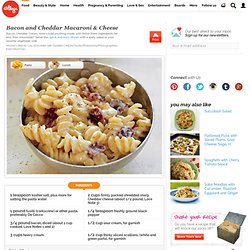 Salt it generously (it should taste like the sea). Stir in the pasta and cook according to the package directions. Drain (but don't rinse, or you'll rinse away starches that will help thicken the sauce) and return to the empty pot. 2 Meanwhile, place a large (12- to 14-inch) sauté pan over high heat for several minutes. The Hazel Bloom: The Best Macaroni and Cheese Recipe Ever. I can say this is the best macaroni and cheese recipe ever because it's not really my recipe.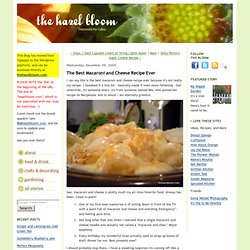 I tweaked it a tiny bit - basically made it even more fattening - but otherwise, it's someone else's. It's from someone named Bev, who posted her recipe on Recipezaar and to whom I am eternally grateful. See, macaroni and cheese is pretty much my all-time favorite food. Broccoli Chicken Lasagna Recipe. Healthy Three Cheese Chicken Pasta Bake Recipe. Chicken and Spinach Casserole.
---