Bread goods
Sausage Pretzel Bites. Pumpkin Cinnamon Rolls Recipe | My Baking Addiction - StumbleUpon. If you happen to read MBA on a regular basis, you may remember me discussing my fear of yeast and my attempt to conquer that fear with the help of Amber from Bluebonnets and Brownies.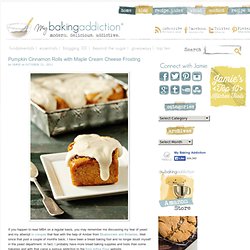 Well since that post a couple of months back, I have been a bread baking fool and no longer doubt myself in the yeast department. In fact, I probably have more bread baking supplies and tools than some bakeries and with that came a serious addiction to the King Arthur Flour website. Cinnamon Roll Wickedness | Heard the prophetic statement, "Wickedness never was happiness?"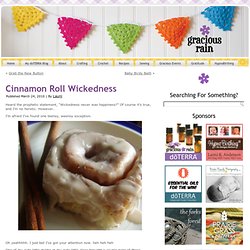 Of course it's true, and I'm no heretic. However… I'm afraid I've found one teensy, weensy exception. Dessert Pizza Recipe. How to Make Peanut Butter SMores Turnovers | RecipeGirl.com. Peanut Butter- S'Mores Turnovers I'm not much of a camper.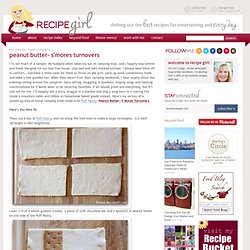 My husband often takes my son on camping trips, and I happily stay behind and thank the gods for our bug-free house, cozy bed and well-stocked kitchen. I always send them off in comfort… marinate a little meat for them to throw on the grill, pack up some convenience foods and bake a few goodies too. When they return from their camping weekends, I hear mostly about the evenings sitting around the campfire. Cinnamon Toast&Rolls. The USDA released its new food pyramid the other day (which is actually a plate now instead of a pyramid), and I am sorely disappointed to report that cinnamon rolls did not appear anywhere on that plate.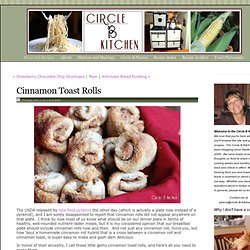 I think by now most of us know what should be on our dinner plate in terms of healthy, well-rounded nutrient-laden meals, but it is my considered opinion that our breakfast plate should include cinnamon rolls now and then. And not just any cinnamon roll, mind you, but how 'bout a homemade cinnamon roll hybrid that is a cross between a cinnamon roll and cinnamon toast, is super easy to make and gosh darn delicious. In honor of their ancestry, I call these little gems cinnamon toast rolls, and here's all you need to make them…
---