Business Social Media Sites
Get flash to fully experience Pearltrees
To be honest, there aren't a whole lot of Facebook commerce success stories — at least not yet.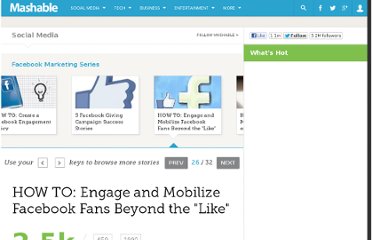 Last year, we encouraged businesses to move out of broadcast mode and start a two-way dialogue with their Facebook fans. As Facebook marketing has matured and more companies have had an opportunity to experiment and innovate, this approach has become de rigueur .
Beverly Cornell is the marketing and social media director at Mango Languages, a provider of self-study language learning products that teach actual conversation skills and culture, now available in 28 different languages. Learn more at mangolanguages.com . Long gone are the days when announcing a new product was simply a matter of putting together a news release, sending it off over the wire and counting on major news outlets to spread the word.
If you're fed up with online advertising, you're not alone. A recent survey of 100 advertising agency executives found that their clients are losing patience with digital advertising.