Références, textes
Infokiosk/distro de l'ex-Ekluserie (Rennes)
Nicholas WestActivist Post The more one researches mind control, the more one will come to the conclusion that there is a coordinated script that has been in place for a very long time with the goal to turn the human race into non-thinking automatons.
10 Modern Methods of Mind Control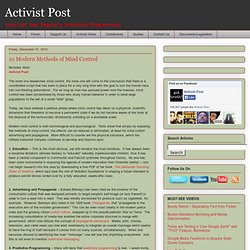 Emma Goldman, Anarchism and Other Essays (Third revised edition, New York: Mother Earth Publishing Association, 1917)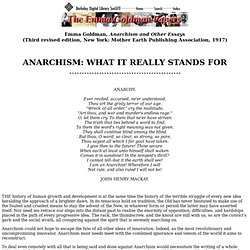 by Éttiene de la Boétie. INTRODUCTION Copyright 1993 by Frederick Mann, All Rights Reserved. Brief Biography of Éttiene de la Boétie (The modern French pronunciation of "La Boétie" is "La Bo-ay-see."
Voluntary Servitude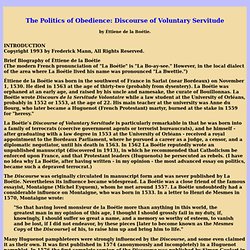 their high school principal told me I couldn't teach poetry with profanity so I asked my students, "Raise your hand if you've heard of the Holocaust." in unison, their arms rose up like poisonous gas then straightened out like an SS infantry "Okay.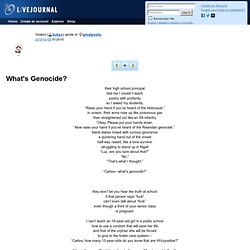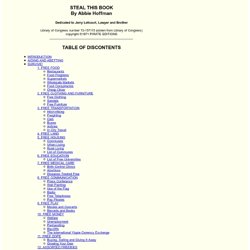 Library of Congress number 72-157115 (stolen from Library of Congress)