Gallery
from Julie Heffernan's Constructions of Self Julie Heffernan creates sensuous figurative painting, like co-Yale MFAS, John Currin and Linda Yuskavage, but her luminous oils are patently unique among them and most working artists today. A Victorian impetus to conjoin, edging toward pastiche, creates artfully staged Surrealist environments. They avoid the mawkish or macabre by virtue of an evocative 17th century Baroque styling and the dignity with which she handles her primary subject, herself.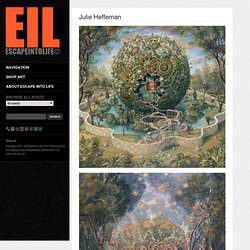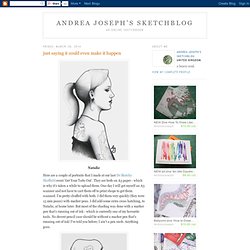 I love this girl. She came through for me again. She is a part of me; my teenage self.
Intrinsic Nature is proud to present 22-year-old Italian illustrator Matteo, aka ma7! With seven amazing submissions, ma7 headlined Experiment 12 as our featured artist, showcasing his artistic abilities and imaginative style. You can view ma7's portfolio here and follow him on twitter @theonlyonema7 . Read the interview! 1. At what age did you start making art on the computer and what did the interest stem from?
Intrinsic Nature - Are You IN?
Cloud King : An Art Gallery