Sites de graphistes
Bienvenue sur www.ravenmanlesite.com ! Institutionnel, Entreprise, Tourisme, Industrie, Culture, Jeunesse, Santé, Art, Sport, et plus encore !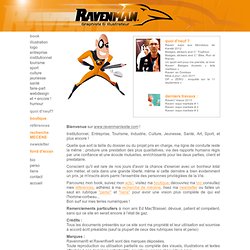 Site Web de Ravenman
Portfolio graphiste webdesigner Lyon
contact
Pix & Doc's
01 - Babyliss (appel d'offre) 02 - Hit Import (proposition) 03 - Côte de Brouilly (Vigneron) 04 - Syndicat Mixte des Transports des Alpes-Maritimes (appel d'offre) 05 - Syndicat de l'électricité du Var (proposition) 06 - CERAM, Ecole de Commerce (appel d'offre) 07 - Ordre des Pénitents Rouges 08 - Agence de Voyage Seychelles Connect (site B to B) 09 - Iries, formations médicales (proposition) 10 - Flore, agence d'évènementiel (proposition)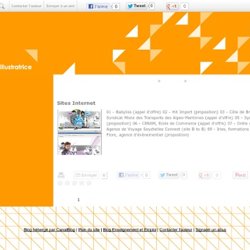 ► Sites Internet - ORANGE VIF graphiste / infographiste / illustratrice
Gilles Miquelis, Artiste contemporain, création du site internet, SOLARI conseil en communication et publicité à Nice
Christine Soyez, graphiste free-lance
La Marelle Editions : cadeaux originaux et objets décoratifs
Stephanie Durbic Artiste peintre
The Art and Illustration of Kevin Dart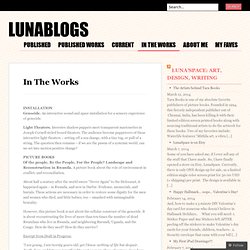 In The Works | LunaBlogs
INSTALLATION Genocide. An interactive sound and space installation for a sensory experience of genocide.
AITOR THROUP
Paintings
Urbanitude :: Agence de communication urbaine Lyon ::
IDentité !
SiteTS.swf (application/x-shockwave-flash Object)
VD Graphics Accueil