Sites de graphistes
Bienvenue sur www.ravenmanlesite.com ! Institutionnel, Entreprise, Tourisme, Industrie, Culture, Jeunesse, Santé, Art, Sport, et plus encore !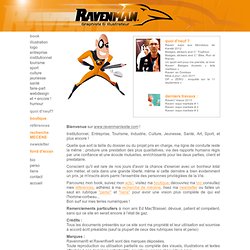 Site Web de Ravenman
Portfolio graphiste webdesigner Lyon
Pix & Doc's
Gilles Miquelis, Artiste contemporain, création du site internet, SOLARI conseil en communication et publicité à Nice
Christine Soyez, graphiste free-lance
Stephanie Durbic Artiste peintre
The Art and Illustration of Kevin Dart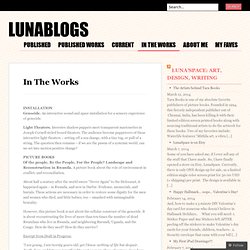 In The Works | LunaBlogs
INSTALLATION Genocide. An interactive sound and space installation for a sensory experience of genocide.
Urbanitude :: Agence de communication urbaine Lyon ::
SiteTS.swf (application/x-shockwave-flash Object)
VD Graphics Accueil