Simulation
Nations Forever. News | HAWX | Ubisoft. Get more planes and missions in Tom Clancy's H.A.W.X. 2 with these new mini expansions, available now on Xbox Live Arcade and PlayStation Network!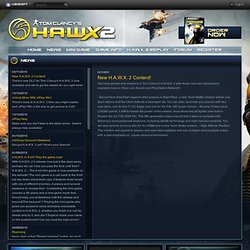 - Bonus Pack (free)Fight against other players in Night Raid, a new Team Battle mission where one team attacks and the other defends a besieged city. You can also, decorate your planes with two new skins, one for the F-15C Eagle and one for the F/A-18E Super Hornet. - Russian Power pack (240MS points, 2.99€)Unleash the power of the newest, most advanced jet fighter ever built in Russia: the Su T-50 (PAK FA). This fifth generation plane has all that it takes to compete with America's most advanced weapons, including stealth technology and high manoeuverability. You will also receive a bonus skin for Su-35BM and a new Team Battle mission – High Altitude Warfare.
Deel 4 van serie over Virtuele Werelden. Zojuist werd bekend dat een groep terroristen het pokkenvirus heeft verspreid in Hoog Catharijne, Utrecht.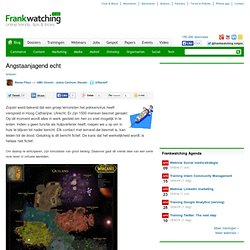 Er zijn 1500 mensen besmet geraakt. Op dit moment wordt alles in werk gesteld om hen zo snel mogelijk in te enten. Indien u geen functie als hulpverlener heeft, roepen we u op om in huis te blijven tot nader bericht. Elk contact met iemand die besmet is, kan leiden tot de dood. Gelukkig is dit bericht fictief. Sloodle - Virtual Environment Learning System.
Wiki. E-Learning: ZAP: Ontdekkend leren met zeer korte simulaties.
---