Google Books Case
The JSTOR site requires that your browser allows JSTOR (http://www.jstor.org) to set and modify cookies.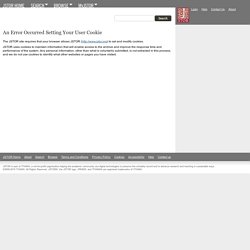 An analysis of the Google Books litigation case. Looking at it from the angle of fair use v technological innovation. Will this case infringe upon the authors' ability to recompensed for the work? Will the case infringe upon the ability of technologists to innovate? Does Google Books inhibit or enhance the profitability of the authors? by allanquartz Jan 15
Friday, September 16, 2011 Judge Sets Trial Schedule In Google Books Litigation Judge Denny Chin, who is overseeing the Google books litigation, has set a trial schedule for next year, although Google and the Authors Guild say they are still trying to reach a settlement in the matter.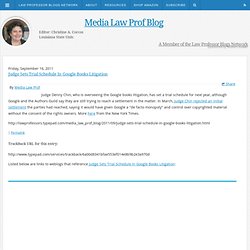 Judge Sets Trial Schedule In Google Books Litigation
Judge Rejects Google's Deal to Digitize Books - NYTimes.com