Websites for students
Little Bird Tales is a storytelling and e-learning tool that can be implemented in hundreds of ways, and is great for kids of all ages, even for children who can't read and write! "Little bird tales is an exciting Web site...In the school setting the possibilities are endless." Lawrence Armstrong, DiscoveryEducation.com "Little Bird Tales is a brilliant option for digital storytelling in the primary classroom." iLearnTechnology.com "I love this site!! It is user friendly, ad-free, and will be great for fostering creativity in students!"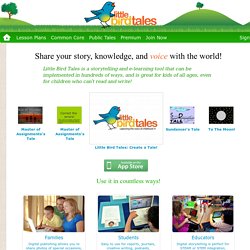 Have you ever wondered "What comes next?" when you're reading a really good book? Children's Book Sequels is here to help you discover the right order of any series from Harry Potter to Mr Gum, from Young Sherlock Holmes to Young Bond. There are lots of links to authors' websites full of information, fun and games. If you know the series name, the author, the titles or the character, enter it into the search boxes.
Childrens Book Sequels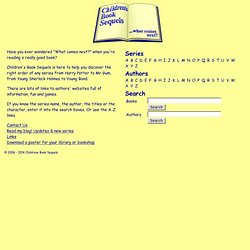 Try one of our own Language Activites: LOOK, COVER, WRITE AND CHECK - Powerful online spelling tool. Teachers and pupils can create their own lists or adapt and choose from many built in lists. Children at Ambleside can create their own personal lists! (Req.
Ambleside C.E. Primary School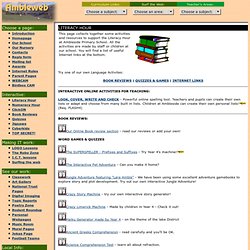 Year 2011 Events – What would you Remember 2011 for? Vote Now
How to draw ... | Children's books