Activities
Language Arts Activities | Interactive Whiteboard Resources. 5 Free Tools for Creating Book Trailer Videos. The traditional book report that asks students to critique the books that they read is a staple of many classrooms.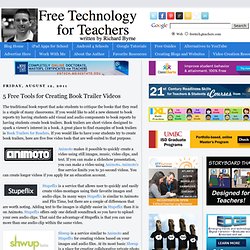 If you would like to add a new element to book reports try having students add visual and audio components to book reports by having students create book trailers. Book trailers are short videos designed to spark a viewer's interest in a book. A great place to find examples of book trailers is Book Trailers for Readers. If you would like to have your students try to create book trailers, here are five free video tools that are well-suited to that purpose. Animoto makes it possible to quickly create a video using still images, music, video clips, and text.
Games for junior librarians
Best Education iPhone and iPad App Lists. Read me Resources. Remember 2011 - A Map of 2011's Biggest Stories. Maps of World has produced a neat interactive map of the world's most important news stories in 2011.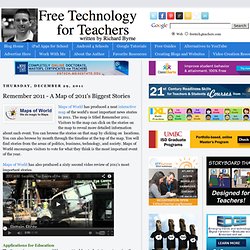 The map is titled Remember 2011. Visitors to the map can click on the stories on the map to reveal more detailed information about each event. Mpetition. Grant Robinson : Guess-the-google. UPDATE: Guess-the-google is temporarily offline for maintenance.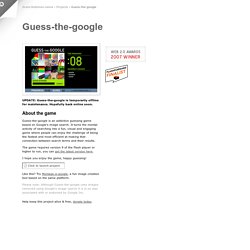 Hopefully back online soon. About the game Guess-the-google is an addictive guessing game based on Google's image search. It turns the mental activity of searching into a fun, visual and engaging game where people can enjoy the challenge of being the fastest and most efficient at making that connection between search terms and their results. The game requires version 9 of the Flash player or higher to run, you can get the latest version here. Paper decoration tutorial. I wanted to try my hand at making Martha's paper bag project from scratch.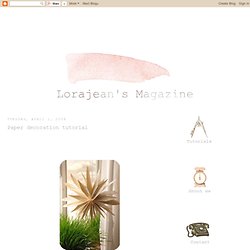 (Using book pages not paper bags.) And I thought I'd share my little adventure with you! You can make these with any kind of pretty paper that pleases you. Teacher Express - Free. WordPlay CafeDogfoose.com (Michael Kline) This one's for the teachers.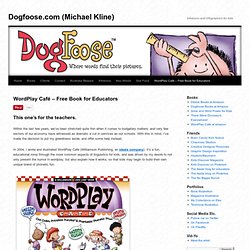 Within the last few years, we've been stretched quite thin when it comes to budgetary matters, and very few sectors of our economy have witnessed as dramatic a cut in services as our schools. With this in mind, I've made the decision to put my greediness aside, and offer some help instead. In 2004, I wrote and illustrated WordPlay Café (Williamson Publishing, an Ideals company). It's a fun, educational romp through the more common aspects of linguistics for kids, and was driven by my desire to not only present the humor in wordplay, but also explain how it works, so that kids may begin to build their own unique brand of phonetic fun.
Here's the deal. Reading Treats. Frequently Asked Questions.
---