Crowdsourcing
crowdsourcing, il mercato dell'intelligenza: twago | Social Media Italia
Freedom to WiFi
Questo articolo è uscito con il numero di Marzo di Pubblicità Italia . Il Crowdsourcing è un modello organizzativo che consente alle organizzazioni di affidare ad una community esterna, sotto forma di open call, un'attività tradizionalmente svolta entro i perimetri aziendali. I vantaggi del crowdsourcing sono da ricercare nella riduzione dei costi e nella possibilità di ricevere contributi di qualità o quantità non raggiungibili attraverso il modello tradizionale e l'outsourcing.
Lo stato del crowdsourcing in Italia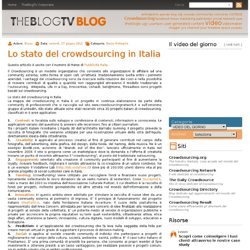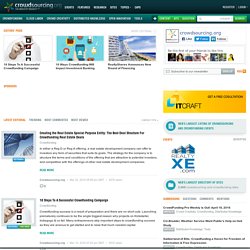 Web's Largest listing of crowdsourcing and crowdfunding events Web's Largest Directory of Sites 2,558 crowdsourcing and crowdfunding sites Sponsors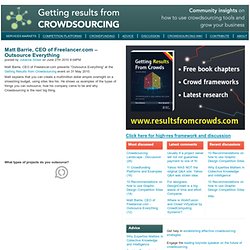 Matt Barrie, CEO of Freelancer.com presents "Outsource Everything" at the Getting Results from Crowdsourcing event on 31 May 2010. Matt explains that you can create a multimillion dollar empire overnight on a shoestring budget, using sites like his. He shows us examples of the types of things you can outsource, how his company came to be and why Crowdsourcing is the next big thing. What types of projects do you outsource?
Matt Barrie, CEO of Freelancer.com – Outsource Everything « Getting Results from Crowdsourcing
Getting Results from Crowdsourcing
Why Expertise Matters in Collective Knowledge and Intelligence One of the more interesting areas of crowdsourcing today is in the area of collective knowledge and intelligence – often referred to as Q&A. Quora, one of the more recognizable names, currently focuses on startup and Silicon Valley related matters. Recently, Jig, a site that allows users to post needs and have them answered, raised $3 million in financing. Of course, Yahoo!