Travel
San Francisco City Guides | Best Places to Eat in San Francisco
Packing light used to be a handy skill. These days, it's a necessity. As airlines are crippled by ash clouds, strike action and general financial meltdown, they've had to find alternative ways of making money. Enter 'ancillary revenues', which basically means airlines charging passengers for anything they can get away with. The upshot?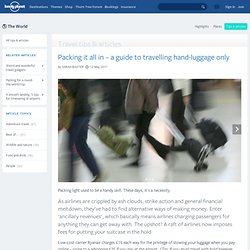 Packing it all in – a guide to travelling hand-luggage only
Best Travel Tips of All Time – Travel Advice from Experts
china_faq_1
The Cool Hunter - Amazing Places To Experience Around The Globe (Part 1)
Preachers Rock, Preikestolen, Norway Blue Caves - Zakynthos Island, Greece Skaftafeli - Iceland Plitvice Lakes – Croatia Crystalline Turquoise Lake, Jiuzhaigou National Park, China Four Seasons Hotel - Bora Bora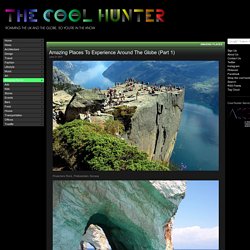 Hipmunk: Better Flight and Hotel Search
Olympic National Park: One of the wildest places left in the USA [36 PICS]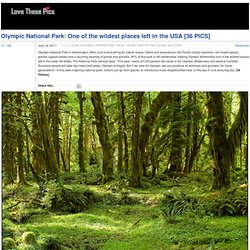 Maple Glade Trail. It's supposed to be a humbling experience to stand amidst such giants in the ancient forests of Olympic National Park. Photo #1 by rachel_thecat Maples in Olympic National Park's Hoh Rain Forest. 95% of this national park is designated as wilderness, a paradise for backpackers and hikers.
In tribute to Japan and the recent trials they are still experiencing- You know, that whole Godzilla destroying their country thing - Here is a visual tribute to the ineptitude of the translation skills of the land of the rising sun and other Asian countries! And by the way, wasn't it nuclear power that inadvertently spawned Godzilla in the first place? Did we not learn anything from the great Gamera disaster of '69 and the Mothra invasion of '83? Nuclear power just ISN'T worth the ramifications of giant monsters. So without further ado, from the lands that gave us food such as free range Penguin dicks on a bed of sauteed Panda assholes come these mass fails.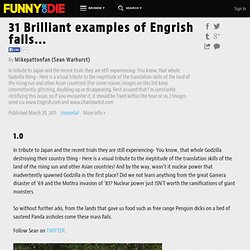 31 Brilliant examples of Engrish fails... from mikepattonfan
s 2011 Top 10 Dirtiest Hotels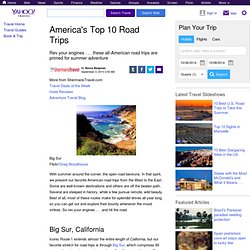 With summer around the corner, the open road beckons. In that spirit, we present our favorite American road trips from the West to the East. Some are well-known destinations and others are off the beaten path. Several are steeped in history, while a few pursue remote, wild beauty.
Americas Top 10 Road Trips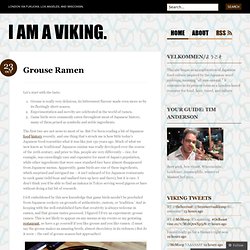 I am a viking.
This morning, the Telegraph and the Daily Mail published a fascinating list of insights from hospitality expert Imogen Edwards-Jones regarding the diabolical practices that go on behind closed doors in the restaurant business. As an industry insider, I was blown away by some of Imogen's findings. Truly appalling.