Visual.
l.php?u=http%3A%2F%2Fwww.artgraphica.net%2Ffree-art-lessons%2Fanatomy-of-trees%2Fdrawing-trees-002
l.php?u=http%3A%2F%2Fmedia.academyart.edu%2Ffreeclass%2Findex
architectural sketches
May 2009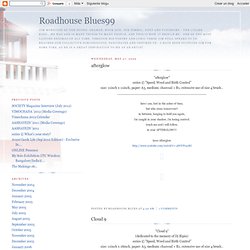 "Cloud 9" (dedicated to the memory of Dj Bipin) series © "Speed, Weed and Birth Control" size: 11inch x 16inch, paper: A3, medium: charcoal + B1, extensive use of size 4 brush.. "CLOUD NINE" Part of Speech: noun (n. Informal) Definition: A state of elation or great happiness Synonyms: bliss, blissfulness, ecstasy, paradise, rapture, seventh heaven, over the moon, perfect contentment, seventh heaven, top of the world, walking on air Roget's 21st Century Thesaurus, Third Edition Copyright © 2009 by the Philip Lief Group.
Prashant Poladia >> Sketches, Pencial Sketch, Charcoal Sketch ( Usability Specialist, Interaction Designer, Graphical User Interface Designer - Mumbai, India )
early 13th century Kaikei, (Japanese, active ca. 1185 - 1220) Kamakura period Wood with lacquer, gold, copper, and crystal H: 62.8 W: 43.2 cm Japan Gift of Charles Lang Freer F1909.345 Recent scholarship associates this sculpture of a bodhisattva (enlightened being) with Kaikei (fl. 1180–1220), a master sculptor who contributed to the revival of Buddhist sculpture in the Kamakura period (1185–1333). Proportion and balance in the figure, realistic yet sensitive modeling of the facial features, and graceful, regular arrangement of the garment folds are marks of Kaikei's style.