ADHD
How to Help Highly Impulsive Children and Teens Stop and Think Before Acting by Monte W. Davenport, PhD HAVE YOU EVER MET A KID WHO LACKS A BRAIN FILTER? Usually, for such children, whatever is on their mind quickly comes out of their mouth with little or no regard for who is listening and who might be hurt by their cutting words.
Developing a Brain Filter > CHADD - Nationally recognized authority on ADHD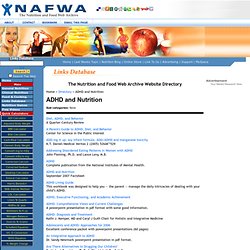 Home > Directory > ADHD and Nutrition ADHD and Nutrition Sub-categories: None Diet, ADHD, and BehaviorA Quarter-Century Review A Parent's Guide to ADHD, Diet, and BehaviorCenter for Science in the Public Interest ADD-ing it up: soy infant formula, ADD/ADHD and manganese toxicityK.T.
Nutrition and Food Web Archive - ADHD and Nutrition
describe-your-feeling-pdf.pdf (application/pdf Object)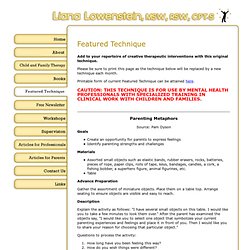 Add to your repertoire of creative therapeutic interventions with this original technique. Please be sure to print this page as the technique below will be replaced by a new technique each month. Printable form of current Featured Technique can be attained here.
Liana Lowenstein, MSW, RSW, CPT-S — Featured Therapeutic Technique
Community - Access Experts and Others Like You
Why do I need to register or sign in for WebMD to save? We will provide you with a dropdown of all your saved articles when you are registered and signed in. Are you looking for others who live with ADHD you can talk to?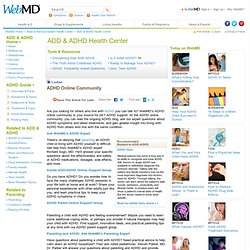 ADHD Online Community: ADHD Doctors, Blogs, & Support Groups
Getting the Hang of Social Timing, Part 1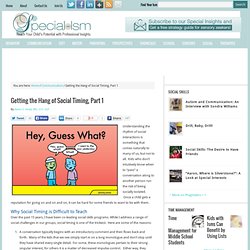 Understanding the rhythm of social interactions is something that comes naturally to many of us, but not to all. Kids who don't intuitively know when to "pass" a conversation along to another person run the risk of being socially isolated. Once a child gets a reputation for going on and on and on, it can be hard for some friends to want to be with them. Why Social Timing is Difficult to Teach Over the past 15 years, I have been co-leading social skills programs. While I address a range of social challenges in our groups, social timing is one of the trickiest. Here are some of the reasons:
Sensory Diet Activities
Bumper Crashers! | blog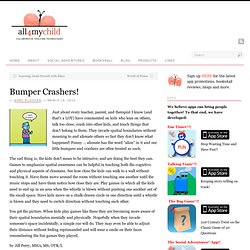 Just about every teacher, parent, and therapist I know (and that's a LOT) have commented on kids who lean on others, talk too close, crash into other kids, and touch things that don't belong to them. They invade spatial boundaries without meaning to and alienate others so fast they don't know what happened! Funny … alienate has the word "alien" in it and our little bumpers and crashers are often treated as such. The sad thing is, the kids don't mean to be intrusive; and are doing the best they can.
Ideas For Work
monitor.pdf (application/pdf Object)
The Watson Institute - Parent Tips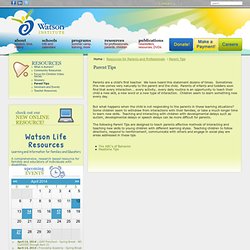 Parent Tips Parents are a child's first teacher. We have heard this statement dozens of times.
"Spin-Doctor Parenting": Worry Warriors:Help Kids Cope with Anxiety Time Out Jar - Shake the jar. When the glitter all settles you're done. Supposedly helps them concentrate on calming down while they watch the glitter. Cute idea, I might have to try it one day. 1 repin
What happens in the therapy stays in therapy
Soft™ Clothing :: Seamless Socks :: Seamless Crew Sock White/Blue 2-pk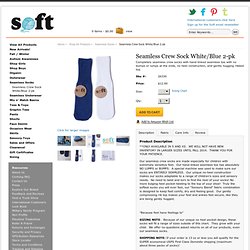 Product Description Our seamless crew socks are made especially for children with extremely sensitive feet. Our hand-linked seamless toe has absolutely NO LUMPS or BUMPS. A special machine was used to make sure our socks are ENTIRELY SEAMLESS. Our unique no-heel construction makes our socks adaptable to a range of children's sizes and sensory needs.
Balanced Lunches for ADHD/LD Children | ADDitude - ADHD & LD Adults and Children
ADHD and School: Tips for Parents - SchoolFamily
Your son's teacher just called. He's not paying attention in class and his grades are beginning to show it. He has trouble focusing on the day's lesson and is disruptive. Plus he had a meltdown, something that has happened more than once. Is It ADHD? These behaviors may be a normal part of a child's development, or they could be caused by Attention-Deficit/Hyperactivity Disorder.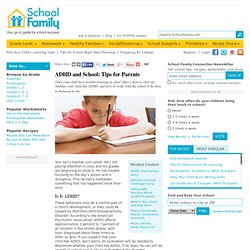 CanWeTalk .pdf (application/pdf Object)
med-log.jpg (JPEG Image, 948 × 1304 pixels)
Thank You! | Coaching for ADHD
High-Protein, Low-Sugar Diet to Fight ADHD Symptoms in Children | ADHD-Friendly Food and Supplements
How to Handle Temper Tantrums: Coaching Kids to Calm Down
When I answered the phone, I heard the shrieks immediately. It was obvious that a child was having a nuclear meltdown on the other end of the line and the mother, exhausted and frantic, was calling the Parental Support Line for help. As the mother tried to explain what was going on, I struggled to hear her over the commotion. "We've been dealing with this for over an hour now.
ASDHOPEBooklet2012.pdf (application/pdf Object)
ADHD: A Survival Guide for Parents and Teachers - Richard A. Lougy, David K. Rosenthal
ADHD: A Survival Guide for Parents and Teachers will fill an important need expressed by parents, teachers, and other caretakers of ADHD children who have asked for clear, practical, and easily understood strategies to deal with ADHD children. The book's "survival guide" format meets this important need. The book not only covers ADHD problem behaviors in great depth, but it does so in a friendly and supportive style that is easy for readers to use and understand. The book's style serves as a resource readers can easily use and repeatedly refer to. Parents and teachers will appreciate the sympathetic approach and expert discussion by authors who have worked extensively with ADHD children. A "Review and Tips" section is provided at the end of individual sections for a review of important suggestions and themes.
Primarily Inattentive ADD: Free ADHD Stuff from Primarily Inattentive ADHD
This is a list of free training, diagnostic, organization and therapy tools from Tess Messer here at Primarily Inattentive ADHD. These are all free ADHD tools that you can use to diagnose, manage and treat the symptoms of Where applicable, the posts that describe the benefits of the free ADHD resources are next to the category titles. 1.
The Feingold Diet Program for ADHD
'A definitve guide covering all aspects of Bipolar in children, from spotting the symptoms to getting the correct interventions to help cope with the condition. This book explains the Biological causes and helps to seperate the symptoms from those of other conditions including, Tourettes, Aspergers and ADHD, whilst acknowledging that the conditions can appear as co-morbid in some children. Full of practical help and support George Lynn discusses various case histories and how to cope as a parent, along with a guide to help the child learn strategies to live with Bipolar.
Survival Strategies for Parenting Children With Bipolar Disorder: Innovative ... - George T. Lynn
General Parenting Issues