Performance/Speed/Bottlenecks/Etc | WebDev Topics
andyedinborough/stress-css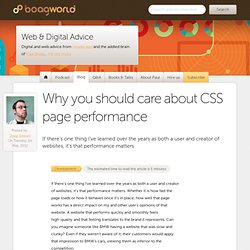 Why you should care about CSS page performance
Development: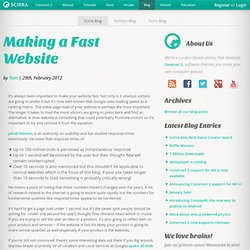 Making a Fast Website
It's always been important to make your website fast. Not only is it obvious visitors are going to prefer it but it's now well-known that Google uses loading speed as a ranking metric.
javascript - Defer Attribute (Chrome)
The Exceptional Performance team has identified a number of best practices for making web pages fast. The list includes 35 best practices divided into 7 categories. Minimize HTTP Requests tag: content 80% of the end-user response time is spent on the front-end.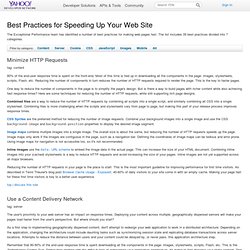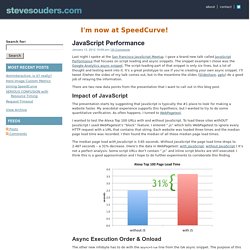 JavaScript Performance
Last night I spoke at the San Francisco JavaScript Meetup .
A big part of accelerating websites is eliminating bottlenecks. Scripts are likely the most discussed bottlenecks, but CSS files are equally bad. CSS files will block all subsequent downloads if there's a script (internal or external) in between – which is the case on practically any real page.
Eliminating the CSS bottleneck | Blaze.io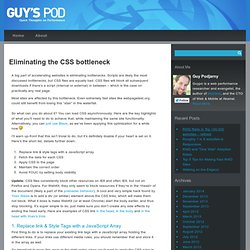 javascript - Which browsers support <script async="async" />
Testing/Speed Test/Etc | Webdev