Dehydration (Brain Fog/Etc)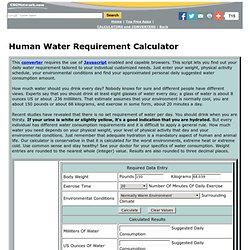 Human Water Requirement Calculator
This converter requires the use of Javascript enabled and capable browsers.
Brain fog - modern epidemic?
Brain fog affects countless millions of people and almost everyone experiences it from time to time. It can include feeling spacy, confused, forgetful, lost, tired, along with difficulty thinking, concentrating, focussing, and completing tasks. Although brain fog is not recognized as a disease or disorder, it is a "condition" or form of "cognitive dysfunction" that most people can identify with. A surprisingly large number of people live with brain fog and think that because they regularly (or constantly) feel foggy that it must be normal.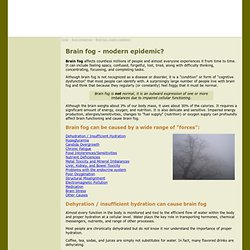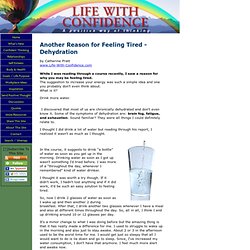 Another Reason for Feeling Tired - Dehydration by Catherine Pratt www.Life-With-Confidence.com While I was reading through a course recently, I saw a reason for why you may be feeling tired. The suggestion to increase your energy was such a simple idea and one you probably don't even think about. What is it? Drink more water.
Another Reason For Feeling Tired All the Time- Dehydration
Foggy Brain Quick Fixes
Do you ever get the feeling that your brain has a thick layer of fog surrounding it? You feel extra tired and unable to focus? I refer to this sensation as "foggy brain" because it feels like something is interfering with my mental clarity.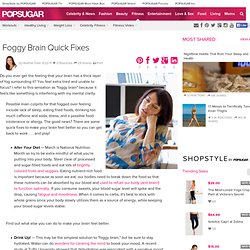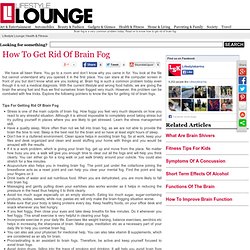 How To Get Rid Of Brain Fog – Tips For Getting Rid Of Brain Fog
We have all been there. You go to a room and don't know why you came in for. You look at the file but cannot understand why you opened it in the first place.