Articles/etc | Bootstrap
NOTICE: This article is outdated.
Customize Twitter Bootstrap To Not Look Bootstrap-y - Aj freelancer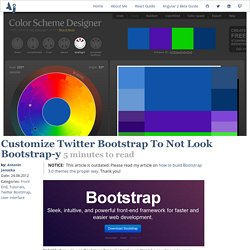 Why Every New Website Will Use Bootstrap | minimaxir
So, I decided to spruce up the blog a little bit.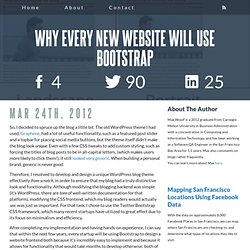 #328 Twitter Bootstrap Basics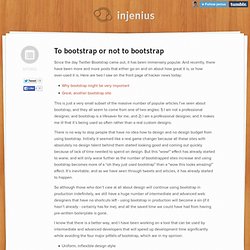 Since the day Twitter Bootstrap came out, it has been immensely popular. And recently, there have been more and more posts that either go on and on about how great it is, or how over-used it is.
InJenius :: A blog about design, code, and life
A few months ago, Twitter released Bootstrap, a UI framework for websites that caused such an impression that it quickly become the most followed project on Github. Its popularity is due mostly to the fact that it allows developers with weak design skills such as myself to quickly create an application that looks at worst adequate, and at best, quite attractive. I'm a huge fan.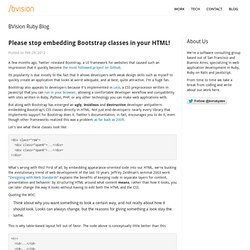 Please stop embedding Bootstrap classes in your HTML!