Fantasy
DaveBrendon's Fantasy & SciFi Weblog. Science Fiction Books, Fantasy Books, Horror Books, and Book Reviews. Science Fiction and Fantasy Books, News, Stories, Forum. Crime Fiction Authors, Murder Mystery Books, Thriller Novel Reviews &True Crime. Dark Wolf's Fantasy Reviews. SFcrowsnest.com science fiction, fantasy, scifi and horror. The View from the Blue House. Lizzie the Critic. UKbooktours. Narrativelyspeaking. Cold Iron & Rowan-Wood. (Via) It's The Hobbit – in twelve minutes, from 1966.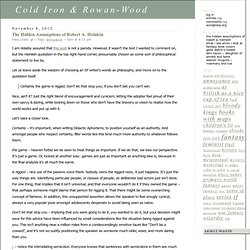 With a courageous princess (and love interest), no orcs, no riddles, no dwarves, a traditional Chosen One plotline, gorgeous Czech artwork, and a hobbit Macgyver. The changes are really interesting, and in some ways add a bit of coherence to the plot – but then again, part of the charm of The Hobbit is its bumbling, sprawling arbitrariness.
Books and Writers. Our book reviews online. Portrait of a Woman. On The Nightstand • A Book Review Blog. Oh My Books! NextRead.co.uk. Nayu's Reading Corner. My Favourite Books. Chrissie's Corner. Girls Without a Bookshelf. Fluttering Butterflies. Floor to Ceiling Books. The latest fantasy news | Fantasy Book Review. You are here: Blog Gazetteer of the Taiytakei Realm To commemorate the paperback publication of Dragon Queen, which marks the beginning of a brand new series by acclaimed author Stephen Deas, we are honoured to feature a piece on the history of the Taiytakei, the dominant culture in the Dragon Queen series.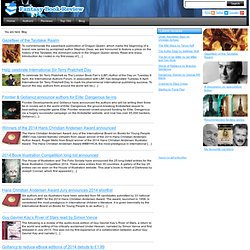 Read and enjoy. Introduction As I noted in my first essay of […] Ex Libris: About. Sum, ergo lego. - I am, therefore I read.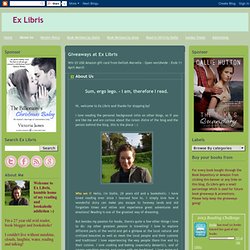 Hi, welcome to Ex Libris and thanks for stopping by! I love reading the personal background infos on other blogs, so if you are like me and are curious about the raison d'etre of the blog and the person behind the blog, this is the place :-) About « A Striped Armchair. I'm Eva, an amateur reader and full-time library aficionado.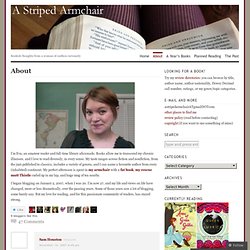 Books allow me to transcend my chronic illnesses, and I love to read diversely, in every sense. My taste ranges across fiction and nonfiction, from the just-published to classics, includes a variety of genres, and I can name a favourite author from every (inhabited) continent.
---