Marketing
Five Keys to Create a Killer Blog Some blogs are killers – they grab you, pull you in, and keep you reading long past the front page of posts. Then there's the blogs that sort of bonk you over the head and leave you dazed and confused, but alive.
Five Keys To Create a Killer Blog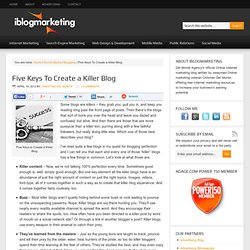 AppBoy Releases A Check-in SDK For iOS Apps
With the number of iOS apps now well over 300,000, app discovery is becoming an increasing frustration for users. It's also become a major challenge for developers as the increasing number of apps is making it more and more difficult for them to attain exposure for their apps. Now, straight from the "What Took So Long for Something Like This to be Released" department, mobile developer community site AppBoy has released an iOS app check-in SDK.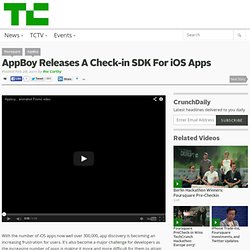 Optimization Solutions
Retail Webtrends helps retailers improve cart conversion and AOV, reduce cart abandonment and customer service costs, and build customer relationships across digital solutions through optimization testing and content targeting. Learn about Optimization for Retail Travel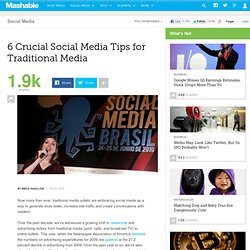 Now more than ever, traditional media outlets are embracing social media as a way to generate story ledes, increase site traffic and create conversations with readers. Over the past decade, we've witnessed a growing shift in readership and advertising dollars from traditional media (print, radio, and broadcast TV) to online outlets. This year, when the Newspaper Association of America released the numbers on advertising expenditures for 2009, we gawked at the 27.2 percent decline in advertising from 2008.
6 Crucial Social Media Tips for Traditional Media
Google's politics team has been working with presidential campaigns for years. Now they're ready to share the lessons they've learned with candidates for everything from the local school board to the U.S. Senate. The "four screens to victory" initiative, which launched on Wednesday, aims to convince those running for office at every level of politics that they need a presence across television, computers, tablets and smartphones in order to run a successful campaign.
Google to Political Campaigns: Here's How You Win