Books
Get flash to fully experience Pearltrees
By Annalee Newitz, io9 Want to start reading some science fiction, but aren't sure where to begin? We've put together an introductory sci-fi lit syllabus just for you. What This List Is and Isn't There are a few things to keep in mind about this syllabus for SF 101: Introduction to Literature.
Une œuvre de fiction peut en dire plus sur la réalité d'un pays qu'un épais volume d'histoire. C'est la thèse, exemples à l'appui, du chroniqueur britannique Gideon Rachman. Pour comprendre la Russie du XIXe siècle, vaut-il mieux lire un livre d'histoire, ou Guerre et Paix ? Le livre d'histoire vous dira les faits, mais le roman de Tolstoï vous apportera peut-être une connaissance plus approfondie des choses. Il en va de même pour ce qui est de la politique contemporaine : la fiction peut parfois nous donner une vision des faits plus précise que le documentaire. Le roman dénonciateur et troublant de Hisham Matar, Au pays des hommes [Denoël, 2007], dit ainsi la cruauté de la Libye du colonel Kadhafi avec beaucoup plus d'efficacité que n'importe quel titre de la presse.
"Almost running parallel with folklore for me is an interest not only in just the history of London but in the history of the development of the countryside." Terry Pratchett How did this podcast come about? Sir Terry Pratchett and Dr Jacqueline Simpson met many years ago at a book signing in Worthing and have since worked together as co-authors.
A Cairo mosque. Photograph: Amr Dalsh/Reuters Matt Rees was born in Newport, Wales in 1967, and has lived in Jerusalem since 1996. As a journalist, Rees covered the Middle East for over a decade for the Scotsman, then Newsweek and from 2000 until 2006 as Time magazine's Jerusalem bureau chief. His first book was a non- fiction account of Israeli and Palestinian society, Cain's Field. He published the first novel featuring Palestinian detective Omar Yussef, The Bethlehem Murders, in 2007, which won the CWA John Creasey (New Blood) Dagger award.
Les éditions Liana Levi publient le premier roman de l'écrivain canadienne Kim Thuy. Un récit brillant sur l'exil et l'enracinement, la mémoire et la transmission. Un concentré de vie et d'histoire. C'est l'histoire d'une femme qui a mis quarante ans avant de s'asseoir pour écrire. Une femme qui remet de l'ordre dans ses souvenirs pour transmettre son histoire.
As seen in A Guide to Oriental Classics , Whole Earth magazine, Winter 2002. (A revised version of the article is available at author Kevin Kelly's Cool Tools site .) This page: Introduction | Western Canon | Eastern and World Canons | Contemporary Canon | Other Lists of Great Books | My Reading Lists | Indexes to these Great Books Lists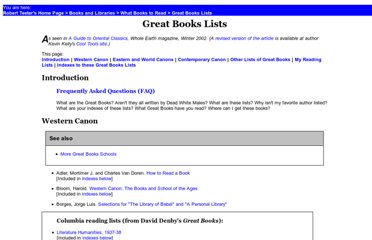 Fatema Mernissi, the world-renowned Islamic feminist, has shed unprecedented light on the lives of women in the Middle East, in works hailed as "enchanting" (The New York Times Book Review), "exuberant" (Elle), and "remarkable" (The Washington Post Book World). Now, in Scheherazade Goes West, Mernissi reveals her unique experiences as a liberated, independent Moroccan woman faced with the peculiarities and unexpected encroachments of Western culture. Her often surprising discoveries about the conditions of and attitudes toward women around the world -- and the exquisitely embroidered amalgam of clear-eyed autobiography and dazzling meta-fiction by which she relates those assorted discoveries -- add up to a deliciously wry, engagingly cosmopolitan, and deeply penetrating narrative. <p style="text-align:right;color:#A8A8A8"></p>