work
Get flash to fully experience Pearltrees
Our fiction-free investigation finds that in many cases, the company's auditors are asleep on the job. Illustration: John Hendrix On a warm, sticky winter morning, I waited nervously in a parking lot in Foshan, a city in southeastern China's smog-choked Pearl River delta, for a man I'd never met. His name was Mr. Ou, and he ran the sprawling factory in front of me, a jumble of offices, low-slung buildings, and warehouses.
The Global Food Safety Initiative (GFSI) is a collaboration between some of the world's leading food safety experts from retailer, manufacturer and food service companies, as well as service providers associated with the food supply chain. GFSI is a non‐profit making foundation, created under Belgian law. The daily management of GFSI is undertaken by the Consumer Goods Forum. What is the relationship between The Consumer Goods Forum and GFSI?
Tesco, PLC announced sales figures for the recent holiday season were far below expectations. Beaten by Sainsbury for the 2nd year running and WalMart-owned ASDA, investors hammered the stock last week wiping out £5 billion pounds ($8 billion dollars) or 16% of its value in one furious trading day. A humbled Tesco promised 'changes' but the question remained, could they learn and change their culture to win customers back? While managers will point to metrics, the PR department will SPIN against negative stories (they famously sued a Guardian reporter)… the real reason they are in trouble?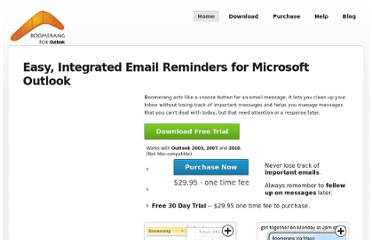 Features Boomerang works like a snooze button for your email. If you get a message that needs your attention at a later time, just select the message, and choose a time from the dropdown. Boomerang will move the message to a storage folder (named Boomerang), and will bring it back to your Inbox at the time you requested.
Author : Jim Riley Last updated: Wednesday 24 October, 2012 Introduction Core competencies are those capabilities that are critical to a business achieving competitive advantage. The starting point for analysing core competencies is recognising that competition between businesses is as much a race for competence mastery as it is for market position and market power.