Innovation
Water footprint and virtual water
How can a future global population of 9 billion people all be fed healthily and sustainably?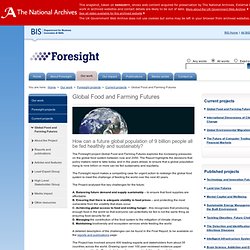 Global Food and Farming Futures | Our work | BIS
Biosciences - Overview - Technology Strategy Board
IFR Extra food analysis consultancy
Welcome to the Food and Health Network
Hermann Hauser
Hermann Maria Hauser, CBE[2] FRS[3] FREng FinstP CPhys, is an entrepreneur who was born in Vienna, Austria but is primarily associated with Silicon Fen in England.[4] When he was 15 he came to the United Kingdom to learn English at a language school in Cambridge.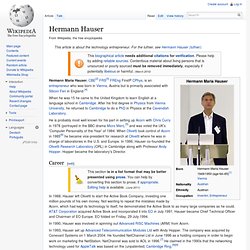 ideaSpace Enterprise Accelerator
Welcome to KAI!
Innovation Works | 创新工场
Dr. Lee developed the world's first speaker-independent, continuous speech recognition system as his Ph.D. thesis at Carnegie Mellon.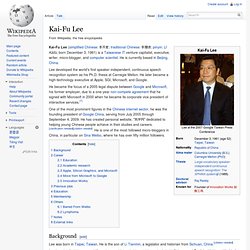 Kai-Fu Lee
kai innovation