Japanese
Useful Japanese phrases
アニメ・マンガの日本語 Japanese in Anime & Manga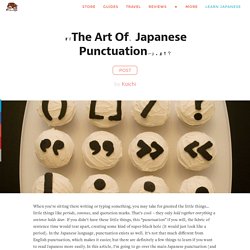 『「The Art Of、 Japanese Punctuation〜」。』!?
When you're sitting there writing or typing something, you may take for granted the little things… little things like periods , commas , and quotation marks. That's cool – they only hold together everything a sentence holds dear .
Nihongo o Narau - Learn Japanese
Hiragana ( 平仮名 , ひらがな or ヒラガナ ?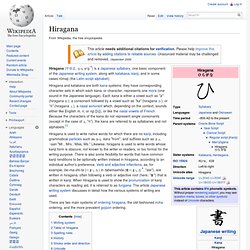 Hiragana
Learn Japanese