Fabric shop
Instant download sewing patterns for Baby and toddler shoes & clothing. Womans sewing patterns for slippers are available too :-) About the INSTANT DOWNLOAD: if the pattern's cover has an "instant download" text in red, then after you buy it, it will be available for download on your orders page. You can go there by visiting Your Account > Purchases > open the order receipt.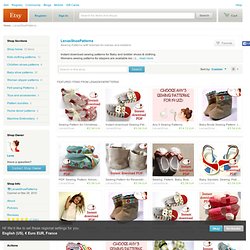 Baby shoe sewing patterns & tutorials by LenasShoePatterns on Etsy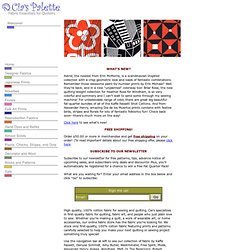 Cia's Palette - Fabric for quilting, sewing and fabric art
Astrid, the newest from Erin McMorris, is a scandinavian-inspired collection with a crisp geometric look and loads of fantastic combinations. Remember those awesome paint-by-number prints by Erin Michael? Well they're back, and in a new "unpainted" colorway too!
Fabric Tales - Japanese fabric