Kids
Starfall.com opened in September of 2002 as a free public service to teach children to read with phonics. Our systematic phonics approach, in conjunction with phonemic awareness practice, is perfect for preschool, kindergarten, first grade, second grade, special education, homeschool, and English language development (ELD, ELL, ESL). Starfall is an educational alternative to other entertainment choices for children.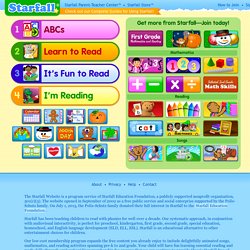 Browsershots makes screenshots of your web design in different operating systems and browsers. It is a free open-source online web application providing developers a convenient way to test their website's browser compatibility in one place. When you submit your web address, it will be added to the job queue. A number of distributed computers will open your website in their browser.
Centre de Ressources des Espaces Publics Numériques de Wallonie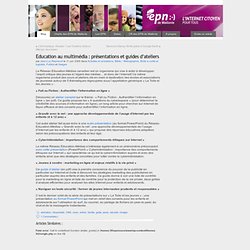 Le Réseau Education-Médias canadien est un organisme qui vise à aider à développer l'esprit critique des jeunes à l'égard des médias… et donc de l'Internet! Ce même organisme produit des cours et ateliers clé-en-main à destination des écoles et associations de jeunesse autour de 5 thèmatiques régroupées sous l'appellation générique « La Toile et les Jeunes » : « Fait ou Fiction : Authentifier l'information en ligne » Découvrez un atelier complet sur le thème : « Fait ou Fiction : Authentifier l'information en ligne » (en pdf). Ce guide propose les « 6 questions du cyberespace » (pour déterminer la crédibilité des sources d'information en ligne), un long article pour chercher sur Internet de façon efficace et des conseils pour authentifier l'information en ligne.