Design
C-Radar on Twitter: #Design vs #Userexperience...
Agency. Furniture. Beau. Crumpler Products. Skip to Site Navigation Skip to Content Skip to Shopping status Cart Empty Checkout disabled.
P990i ical - Sync your ical with M600i and P990i - Software - SE. 16 Tools And Generators For Web Designers | Web Design Tutorials. Calling all web designers and developers!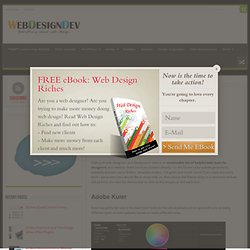 Here is an unmissable list of helpful web tools for designers, you need to check out if you haven't already. On the list are color palette generators, available domain name finders, template makers, CSS grids and much more! If you have any more tools / generators you would like to share with us, then please feel free to drop in a comment and we will add it to the next list. Remember to click on the images to visit each tool. Actualité --- Silicon FR -- National Geographic Magazine Online Archives.
---