CMS
CMS Tools That Anyone Can Use Whether you're a beginner or an experienced website builder, LightCMS was created with you in mind. Simple, intuitive controls make it easy for anyone to build and manage a website. The Online Store Made Easy LightCMS revolutionizes the website experience by combining content management system features and a complete online store in a single platform.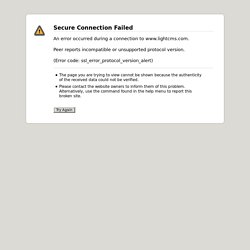 Plone: un système puissant et ergonomique de gestion de contenu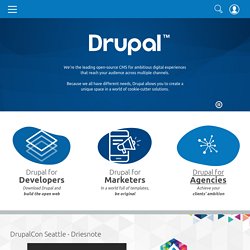 infojunkie committed Add date to ebook formatter + fix MIME... sammarks15 committed Fix old references from entity_menu_links Ben Howes committed Merge pull request #2 from ZoetropeImaging/7... Ben Howes committed added example of templating Ben Howes committed updated README with display formatter info Ben Howes committed added field formatter to combine with a list...
24 Décembre 2013 Posted in Vie de l'association L'AFUJ vous souhaites de très bonnes fêtes de Noël pour vous et tous vos proches. Que le gentil Papa Nawel vous comble de bonheur, que vos petits souliers soient remplis de tous vos souhaits... Comme vous avez été bien sage, en cette veille de Noël, le gentil petit Nicolas Papa Nawel vient vous livrer un petit cadeau en avance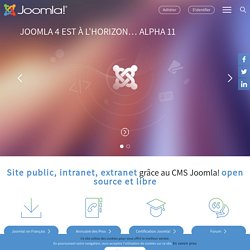 Dix systèmes de gestion de contenu Open Source - JDN Développeur
Logiciels libres ▶ Gestion de contenus ▶ 64 logiciels libres Sélection Des logiciels très utiles.