Teamwork Environment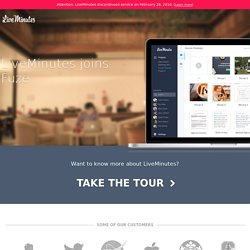 Full name must be at least 4 characters You forgot to enter your full name Only use letters, numbers, or '_' This doesn't look like a valid email You forgot to enter an email Sorry, this email is already in use, did you already sign up? Password must be at least 6 characters You forgot to enter a password Your password cannot contain spaces The activation code is not correct Sign up for freecreating accountORConnect with Google Ouch!
Online Brainstorming mit brainR - gemeinsam Ideen entwickeln und Probleme lösen
MixeryClanClan with 5 Members BeastTheWestXtreamClan with 3 Members CoD 9 Black Ops 2 M0KKClan with 5 Members CoD 10 Ghosts
Clanplanet | Kostenlose Clanseiten für Clans und Gilden erstellen. Clanpage mit eigenem Design oder HTML Template. Community zu XBOX, Playstation, Wii und PC Games.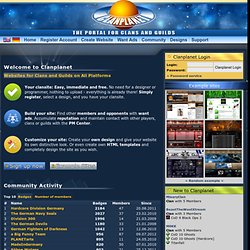 Online Collaboration & Meeting Tools