Teamwork Environment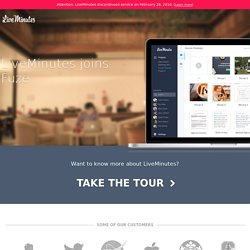 Full name must be at least 4 characters You forgot to enter your full name Only use letters, numbers, or '_' This doesn't look like a valid email You forgot to enter an email Sorry, this email is already in use, did you already sign up? Password must be at least 6 characters You forgot to enter a password Your password cannot contain spaces The activation code is not correct Sign up for freecreating accountORConnect with Google Ouch!
Online Brainstorming mit brainR - gemeinsam Ideen entwickeln und Probleme lösen
Für einen Planeten noch ein ziemlich junges Alter, für ein Internetprojekt schon eine gute Beständigkeit. Egal von welchem Standpunkt man es auch betrachtet – wir freuen uns über diesen Tag: Happy Birthday Clanplanet! Vor acht Jahren am 06. November 2005 ist Clanplanet mit einer ganz einfachen "Webseite für Clans und Gilden" online gegangen, es gab nur vier Designs und eine kleine Handvoll einfacher Features, eigene Designs konnte man da noch nicht machen. Doch von dem Tag an war auch schon klar, dass es nicht dabei bleiben wird und an dieser Haltung hat sich auch bis heute nichts geändert.
Clanplanet | Kostenlose Clanseiten für Clans und Gilden erstellen. Clanpage mit eigenem Design oder HTML Template. Community zu XBOX, Playstation, Wii und PC Games.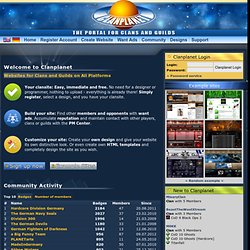 Online Collaboration & Meeting Tools