Tutorial
A First Guide to PostScript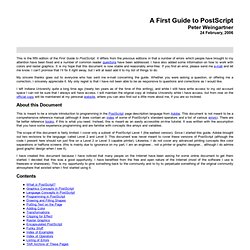 A First Guide to PostScript Peter Weingartner 24 February, 2006 This is the fifth edition of the First Guide to PostScript. It differs from the previous editions in that a number of errors which people have brought to my attention have been fixed and a number of common reader questions have been addressed. I have also added some information on how to work with colors and raster graphics.
Cross Knot
Here's a little project that we've been working towards for a long time: a custom-painted leather flight jacket ("bomber jacket") featuring the "Classic Lego Space" logo. (Yes, I totally spent years serving in the Lego space corps!) And, if you've ever wanted to make your own painted leather jacket — whatever the theme — here's how to do it.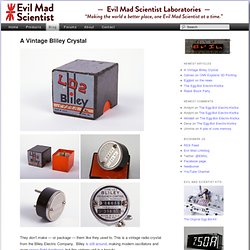 Evil Mad Scientist Laboratories - How to make the simplest elect
The Programmers Stone
How To Write Unmaintainable Code
om3ga: Scratched CDs? No Problem!
amp; Professionally Fold Yo
Download a 12 sided calendar