Socket
LuaSocket: Network support for the Lua language
What is LuaSocket?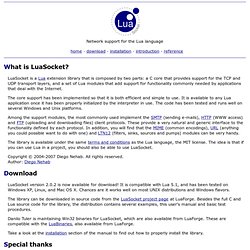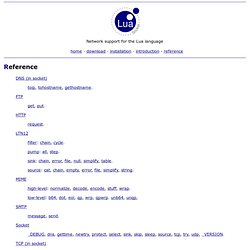 LuaSocket: Index to reference manual
DNS (in socket)
Public wifi hotspots and restricted internet access More and more, you can find public wireless hotspots, in cities, train stations, airports... and even some public hotspots that are available with a subscription, accessible through a web login form. The thing is, most of the time, these hospots will have a reduced connectivity.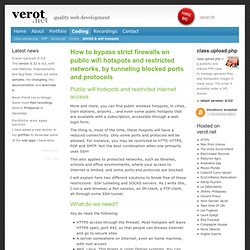 How to bypass strict firewalls on public wifi hotspots and restr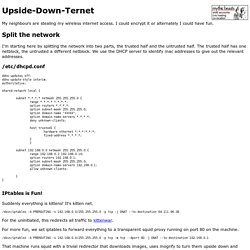 My neighbours are stealing my wireless internet access. I could encrypt it or alternately I could have fun. I'm starting here by splitting the network into two parts, the trusted half and the untrusted half.
IT'S OBVIOUS, REALLY, that the best way of penetrating users' PCs to see what they get up to online would be to become a Firewall maker. Like, when I wanted a Firewall and was too tight to pay for one, I turned to Checkpoint's little freebie Zone Alarm.
Is your firewall spying on you?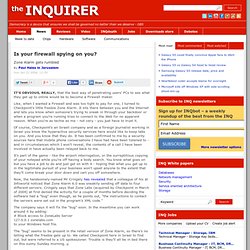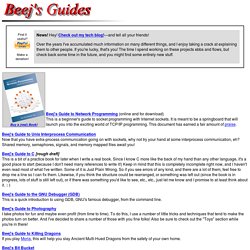 Beej's Guide to Unix Interprocess Communication Now that you have extra-process communication going on with sockets, why not try your hand at some interprocess communication, eh? Shared memory, semaphores, signals, and memory mapped files await you!
s Guide
Small Business Forum and Entrepreneur Networking at StartupNatio