Project-mgmt
Good Agile, Bad Agile. When I was growing up, cholesterol used to be bad for you.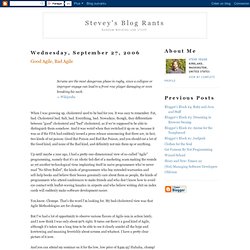 It was easy to remember. Fat, bad. Cholesterol bad. Salt, bad. Publications. ActiveCollab - open source project management and collaboration. Project Management Made Easy : D. Keith Robinson. A few months ago I had an epiphany of sorts.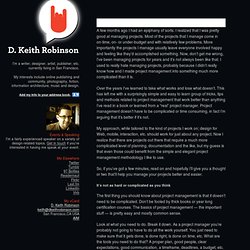 I realized that I was pretty good at managing projects. Most of the projects that I manage come in on-time, on- or under-budget and with relatively few problems. Open source trouble ticketing: SimpleTicket. The Trac Project - Trac.
---