Project-mgmt
When I was growing up, cholesterol used to be bad for you. It was easy to remember. Fat, bad. Cholesterol bad. Salt, bad.
Good Agile, Bad Agile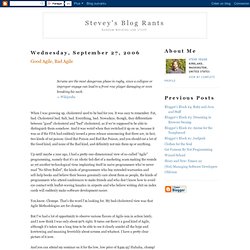 Publications
See why thousands of companies choose activeCollab as their team collaboration and project management tool. Your 30-day free trial includes immediate, unlimited access to full-feature, cloud-based activeCollab. Free trial quick facts: Start using activeCollab immediately Get to work with an unlimited number of team members, clients and projects Sign up without a credit card or contract Absolutely no obligations or restrictions Enjoy full access to all of our features and add-ons!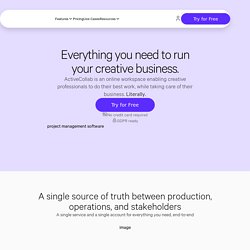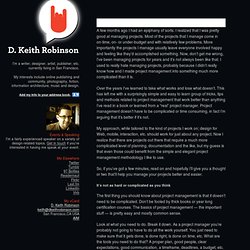 Project Management Made Easy : D. Keith Robinson
A few months ago I had an epiphany of sorts. I realized that I was pretty good at managing projects. Most of the projects that I manage come in on-time, on- or under-budget and with relatively few problems.
Open source trouble ticketing: SimpleTicket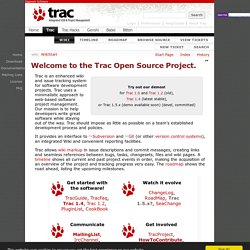 Try out our demos! for Trac 0.12 (old), Trac 1.0 (current), or Trac 1.1.x (devel) Trac is an enhanced wiki and issue tracking system for software development projects. Trac uses a minimalistic approach to web-based software project management. Our mission is to help developers write great software while staying out of the way. Trac should impose as little as possible on a team's established development process and policies.