Photo 4
Camera Finder. These graphs show the number of Flickr members who have uploaded at least one photo or video with a particular camera on a given day over the last year.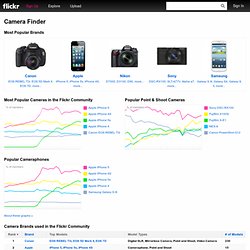 The graphs are "normalized", which is a fancy way of saying that they automatically correct for the fact that more people join Flickr each day: the graph moving up or down indicates a change in the camera's popularity relative to all other cameras used by Flickr members. The graphs are only accurate to the extent that we can automatically detect the camera used to take the photo or shoot the video (about 2/3rds of the time). That is not usually possible with cameraphones, therefore they are under-represented. Squirrelrope.jpg (JPEG Image, 600x400 pixels) WebПарк.ру: Мир сверху (55 фото)
Вентиляционное оборудование от официального дистрибьютера по ссылке клапан квк - на сайте для киа цератоМебель для дома на любой вкус.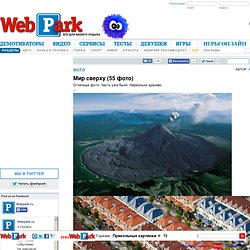 Переходите по ссылке: крепление планшета к сидению - вы найдёте на нашем сайте всё, что вам нужно.курсы кройки и шиться на курскойМагазин детских товаров "Маугли" по ссылке коляски прогулочные kiddy купить - у нас лучшие цены и большой выбор на сайте. 5617yz3.jpg (JPEG Image, 570x379 pixels) 350164.jpg (JPEG Image, 633x475 pixels)
77c704ed4c0ec17a03.jpg (JPEG Image, 700x449 pixels) 122272965_a651618989.jpg (JPEG Image, 500x375 pixels) Harboratfishcreek.jpg (JPEG Image, 639x430 pixels) 1865.jpg (JPEG Image, 650x433 pixels) Krasiv02.jpg (JPEG Image, 750x499 pixels) Zwierzaki_43.jpg (JPEG Image, 600x399 pixels) TREE 0008.jpg (JPEG Image, 570x460 pixels) 316-101.jpg (JPEG Image, 625x500 pixels) 1.jpg (JPEG Image, 660x440 pixels) A_Tranquil_Moment.jpg (JPEG Image, 640x480 pixels) Images/Marc/Earth-Wind-and... Blog/concentrate.jpg. Images/Ian/Fireinthesky.jp... Perone.free.fr/images/extraz/PICS8/tracto... Archive/Hail%20Storm%20approac... Joseph Holmes - Alpenglow, Point Sublime. Img137.imageshack.us/img137/7538/sedaliato... i51.photobucket.com/albums/f351/richazman/...
i51.photobucket.com/albums/f351/richazman/... i51.photobucket.com/albums/f351/richazman/... i51.photobucket.com/albums/f351/richazman/... i20.photobucket.com/albums/b232/azebra/doe... Wp-content/uploads/2006/03/veil... Er98.valuehost.co.uk/im/c10/im/pb33406_... Chimprawk.blogspot.com/2006/10/delicious-i... Pictures/data/502/419alittle... Blud.multiply.com/photos/photo/30/1.
WebImages800/1882_WebImag... Antwrp.gsfc.nasa.gov/apod/image/0607/nlc_m... Lace-maple.jpg. ::: ztracen v Japonsku ::: Fotografie ::: Moskow Subway 09-05-2004. Moscow Metro Photo. Begun in the 1930's, the Stalin-era underground was the USSR's largest civilian construction project, with stations built as "people's palaces.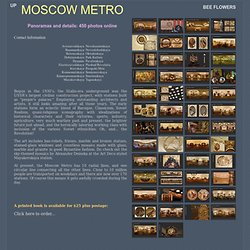 " Employing outstanding architects and artists, it still looks amazing after all those years. The early stations form an eclectic blend of Baroque, Classicism, Soviet Realism, quasi-religious iconography with idealizations of historical characters and their victories, sports, industry, agriculture, very much warfare past and present, the brighter future just ahead, and the heroically laboring working class with inclusion of the various Soviet ethnicities. Oh, and... the Revolution! The art includes bas-reliefs, friezes, marble and bronze statues, stained-glass windows and countless mosaics made with glass, marble and granite in good Byzantine fashion. Do check out the sky-themed mosaics by Alexander Deineka at the Art Deco styled Mayakovskaya station. Photo galleries | 9 of 47. Photo galleries | 45 of 47. Photo galleries | 36 of 47.
Photo galleries | 34 of 47. Web.newsguy.com/christucker/images/pic2846... Riya - Photo Search.
---