Human-factors
Marissa Mayer at Web 2.0. Google VP Marissa Mayer just spoke at the Web 2.0 Conference and offered tidbits on what Google has learned about speed, the user experience, and user satisfaction.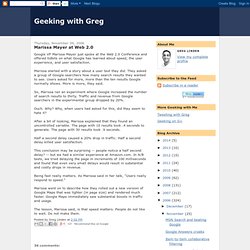 Marissa started with a story about a user test they did. They asked a group of Google searchers how many search results they wanted to see. Users asked for more, more than the ten results Google normally shows. More is more, they said. So, Marissa ran an experiment where Google increased the number of search results to thirty. Benjamin Scheibehenne. Weekend columnists / Tim Harford - Given the choice, how much ch. Stanford Persuasive Technology Lab. Alejandro (ALEX) Jaimes' Home Page. Dmitry Pavlov's Homepage. This page is out-of-date and no longer updated.
Here is the new version Dmitry Pavlov, PhD . Dmitry Pavlov Position: Research Scientist Mailing Address : Yahoo! Inc 701 First Avenue, Sunnyvale, California 94089. Executive Control of Cognitive Processes in Task Switching (2001. Touchstone - Attention Management Engine. New Click Survey. Code Saffron. Software by Rob : Nine Things Developers W. If you're trying to grow your startup you've come to the right place.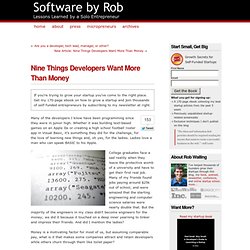 Get my 170-page ebook on how to grow a startup and join thousands of self-funded entrepreneurs by subscribing to my newsletter at right. Many of the developers I know have been programming since they were in junior high. Ultrasonic Ringtones - The new ringtones t.
---