Social Media 101
Get flash to fully experience Pearltrees
Twitter is a social networking community and microblogging service that was founded in 2006 that allows you to answer the question, "What am I doing?" at any point in time on the Internet and broadcasts this message to those who are following you(or friends) in short text messages 140 characters in length which are called "tweets". This short format is what attracts people to twitter over using IM's or email messages.
Close Forgot your password? By continuing to use the site you agree to our cookies policy Accept.
You hear this expression "Web 2.0" more and more. People at the office use it, and it is all over the internet news.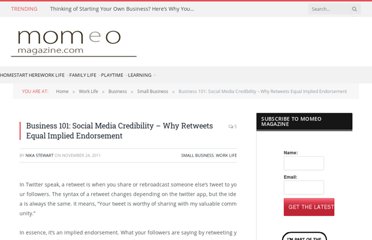 Posted by Nika Stewart on November 24, 2011 · 5 Comments
4 Steps to a Successful Start in Social Media The difference between the web of a few years ago and the web today is Social Media. Social Media is basically communication online.
Here's what you need to know to get started on today's popular social networks (and how to stay under your teachers' or a future employer's radar). You've grown up hearing about tweets, status updates, likes, and friends (the online kind, that is). You may have even dabbled in social networking yourself.
There are a wide range of social media tools businesses can use to get more interactive — to communicate and exchange information with customers. Businesses are increasingly using these tools because they offer more cost-effective ways to achieve their goals.