X-FRAME-OPTIONS
Back in January of 2009, I announced IE8's support for a new header-specified directive: X-Frame-Options, that can be used to mitigate ClickJacking attacks.
Combating ClickJacking With X-Frame-Options - EricLaw's IEInternals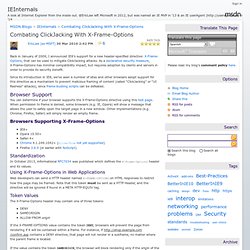 X-Frame-Options
X-Frame-Options something web developers should know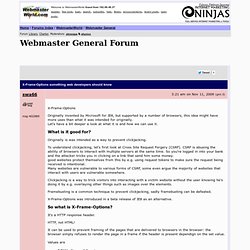 Adoption of X-FRAME-OPTIONS Header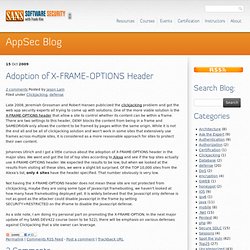 Late 2008, Jeremiah Grossman and Robert Hansen publicized the clickjacking problem and got the web app security experts all trying to come up with solutions.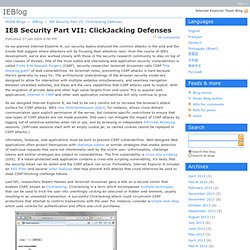 As we planned Internet Explorer 8, our security teams analyzed the common attacks in the wild and the trends that suggest where attackers will be focusing their attention next.
IEBlog : IE8 Security Part VII: ClickJacking Defenses