Search
We are proud to announce that the technology behind IndexTank has just been released as open-source software under the Apache 2.0 License! We promised to do this when LinkedIn acquired IndexTank , so here we go:
IndexTank is now open source!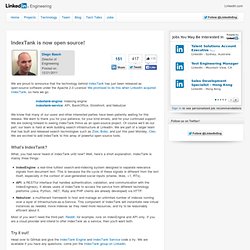 Realtime Search With Lucene at Twitter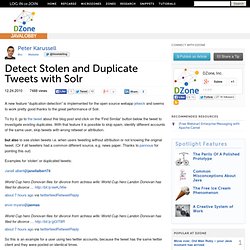 We Recommend These Resources
Detect Stolen and Duplicate Tweets with Solr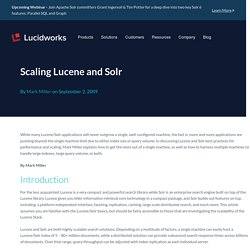 Scaling Lucene and Solr | Lucid Imagination
For the less acquainted, Lucene is a very compact and powerful search library while Solr is an enterprise search engine built on top of the Lucene library. Lucene gives you killer information retrieval core technology in a compact package, and Solr builds out features on top, including: a platform independent interface, faceting, replication, caching, large scale distributed search, and much more. This article assumes you are familiar with the Lucene/Solr basics, but should be fairly accessible to those that are investigating the scalability of the Lucene Stack.
ElasticSearch - Open Source, Distributed, RESTful Search Engine