Code quality
You often hear about how important it is to write "readable code." Developers have pretty strong opinions about what makes code more readable. The more senior the developer, the stronger the opinion. But, have you ever stopped to think about what really makes code readable? The standard answer You would probably agree that the following things, regardless of programming language, contribute to the readability of code:
What Makes Code Readable: Not What You Think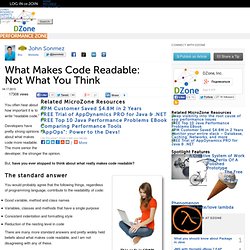 We Recommend These Resources Writing good code is all about making it fit for human consumption.
Reading Code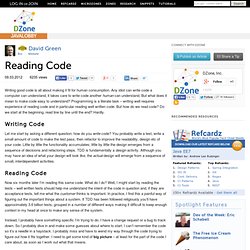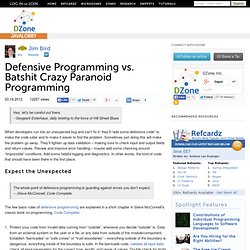 Hey, let's be careful out there.
Defensive Programming vs. Batshit Crazy Paranoid Programming
Autogenerated Comments Rant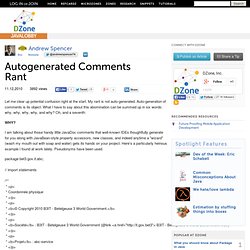 We Recommend These Resources
CheckThread.org
We Recommend These Resources
Quality Assurance With Sonar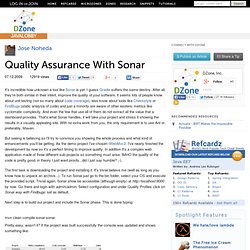 Checkstyle - Checkstyle 5.0
Fabien DUMINY%u2019s blog
We Recommend These Resources Today, Replay Solutions announced its success in obtaining a US patent around their software's ability to reproduce and fix race conditions. Race conditions are a big problem for developers working on multi-threaded applications.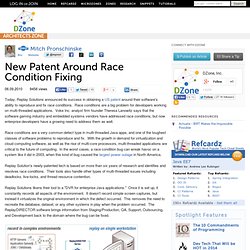 New Patent Around Race Condition Fixing