Gente
Anne Magnien
Un article de Wikipédia, l'encyclopédie libre. Anne Magnien est une journaliste et productrice de télévision française née en 1957 au Creusot[1]. Son père était pharmacien.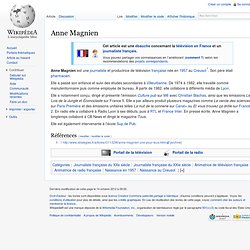 Sophie Polasdottir + un neuf cinq
▶ Music Sounds Better With You by Benjamin Diamond
Stéphanie Prost | Chef de projet - Responsable Développement Durable, Aggelos | Bordeaux | Bordeaux | Aquitaine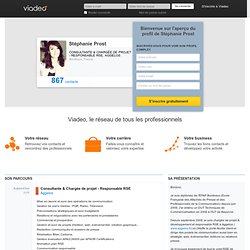 Bonjour, Je suis diplômée de l'EFAP Bordeaux (Ecole Française des Attachés de Presse et des Professionnels de la Communication) depuis juin 2009. J'ai obtenu un DUT Techniques de Commercialisation en 2006 à l'IUT de Bayonne. Depuis septembre 2008, je suis chargée de projet & développement et responsable RSE à Aggelos ( www.aggelos.fr) où j'étoffe le porte-feuille client et dirige des projets de communication aussi bien en stratégie, web, événementiel, éditions ou relations presse. Je m'occupe également de tout le volet RSE de l'agence.
Vice President, Global Brand Public Company; 5001-10,000 employees; WU; Services financiers industry May 2002 – Present (10 years 7 months) ➤ Champion the rollout of the global brand strategy, steward brand coherence across all communication vehicles and provide strategic/creative guidance to teams and agencies (advertising, digital, media) across Europe, Africa, Middle East, Asia Pacific and the Americas (over 200 countries). ➤ Drive Western Union's global sponsorship of the UEFA Europa League.
Marc Audrit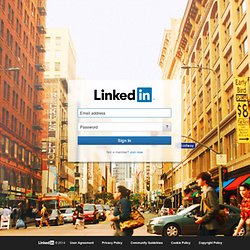 Claire Ripert Lartigau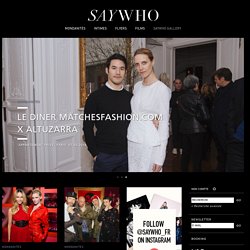 Révélations 2013 L'Apocalypse est noire de monde. Nous y sommes. Jamais des prédictions venues de tribus pré-colombiennes n'avaient autant embrasé les esprits.
l'Agent Geisha | l'Agent des Top Talents Digital Media
Jean Marc Sobra | Responsable Partenariats & Nouveaux Concepts de Vente, CARREFOUR.FR