Mode homme
La Maison du Bouton de Manchette - Vente en ligne de boutons de manchette - La Maison du Bouton de Manchette
Essential Homme
Many thanks for your photos and comments. Sorry if you've not had a reply. I've been AWOL again briefly, but LAMFRT is now back with a vengeance! Particular apologies to anyone who over the last couple of months has sent in one of those emails along the lines of, "My mate/girlfriend/daughter sent in a picture of me looking like a first-class tosser, and while I can just about see the funny side (no really, ahahahaha) please please please please please take it down".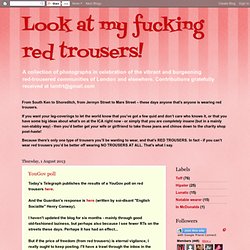 Look at my fucking red trousers!
Quand le featuring se la joue soloCette semaine je te propose de découvrir ses jeunes artistes anglais qui sont passés du statut d'artistes « featuring » à artistes confirmés… Sortez vos carnets ! – part 1Je ne sais pas toi, mais à cette ère du tout digital, je n'ai jamais autant apprécié avoir et utiliser de beaux carnets. Et puis quoi de mieux qu'un cahier stylé pour se distinguer au bureau, lors d'un rendez-vous client, un entretien…On ne le répète jamais ici, en matière de style, tout passe par l'attention portée aux petits détails et en voici un à ne pas négliger !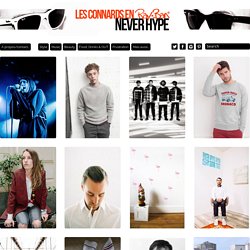 Les connards en Ray-Ban
Parisian Gentleman
Hell's Kitchen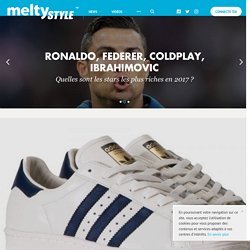 meltyStyle | Lifestyle homme - Mode, beauté, high tech !
Nike dévoile Silver Speed, une collection spéciale Super Bowl XLVIII 2014 0ArnaudS, il y a 25 minutes. Dossier Nike Nike dévoile sa collection 2014 "Silver Speed", une collection sous les couleurs du Super Bowl XLVII afin de permettre aux athlètes d'être au maximum de leurs capacités.Nike au Super Bowl XLVIII 2014 Selfies : Murad Osmann, le photographe qui révolutionne la photo de couple 1Nicozneff, il y a 29 minutes. Dossier Selfies Le photographe Murad Osmann immortalise ses voyages à travers le monde en compagnie de sa Girlfriend, et nous fait rêver à travers des clichés à l'esthétisme soigné, et renversant. Sa série de photos "Follow me" est un véritable plaisir pour les yeux.Donne moi ta main Booba sur Instagram en débardeur et snapback pour teaser sur La mort leur va si bien 1MelanieFad, il y a 35 minutes. Dossier Booba Booba s'affiche sur Instagram en débardeur et snapback pour le teaser de La mort leur va si bien du réalisateur Chris Macari.
Atelier du Gantier - Glovemaker Creation Handmade Traditional Leather Gloves Millau France > Leather Gloves