Life Extension Diets
Joy with some home-canned goodness Lately people have been asking us for where to go to get good information and support for the GAPS (Gut and Psychology Syndrome) Diet . This diet is aimed at restoring the health of the gut, and the balance of the bacteria and fungi that live there. By giving the gut a chance to heal, many health problems can be reduced or eliminated. GAPS was based on the Specific Carbohydrate Diet, which eliminates disaccharide and polysaccharide sugars and introduces readily digested, nutrient dense foods. GAPS takes it few steps further by introducing these nourishing foods in a phased approach, focusing more on probiotic foods , and introducing a detoxification protocol .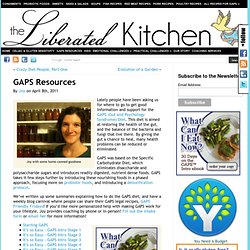 GAPS Resources | The Liberated Kitchen, LLC
Video Link | Natural Remedies | Cancer | The Eden Prescription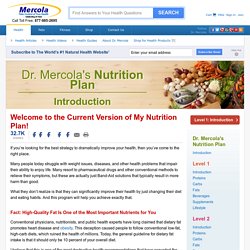 Welcome to the condensed version of my nutrition plan that can have a powerful and dramatic influence on your ability to achieve optimal health. My program comes from decades of experience in which I have researched extensively, conferred with my professional colleagues, and most importantly, successfully treated tens of thousands of patients. Many are struggling with weight issues, facing some disease or condition, or fighting inexplicable fatigue or lethargy. If that applies to you, I am certain that if you adhere to the recommendations summarized below, and presented in full in my best-selling book, Take Control of Your Health, they will help you achieve the happy and healthy life you so richly deserve.
Take Control of Your Health With My Nutrition Plan
Controlling blood sugar is key to weight loss and reduced risk of certain diseases. Eating a low Glycemic Load diet is one method to manage blood sugar. Studies show those foods which have the greatest impact on blood sugar levels are carbohydrate foods; however, certain carbohydrates have more of an impact on blood sugar than others. Slow-acting carbs only cause a slight increase in blood sugar. Fast-acting carbs, on the other hand, are converted very quickly to glucose by the body, causing blood sugar levels to rise and fall rapidly, which has serious health consequences. One way used to measure how carbohydrate foods affect blood sugar levels is by a food's Glycemic Load.
Low Glycemic Load Diet
Estimated Glycemic Load™ – NutritionData.com
Nutrition Data's Estimated Glycemic Load (eGL)™ predicts a food's Glycemic Load, even when its Glycemic Index is unknown. Understanding Glycemic Load The Glycemic Load is the most practical way to apply the Glycemic Index to dieting, and is easily calculated by multiplying a food's Glycemic Index (as a percentage) by the number of net carbohydrates in a given serving.
The Anti-Aging Diet
Calorie Restriction Extends Lifespan