Movie News and Bits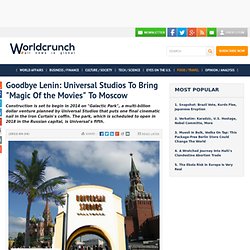 MOSCOW - Universal Studios is bringing its world-famous amusement park to Russia. "Galactic Park," to be built in Moscow, will include the standard Universal Studios attractions, a water park and a retail-entertainment zone called Universal City Walk.
Goodbye Lenin: Universal Studios To Bring "Magic Of the Movies" To Moscow
No Joke, Platinum Dunes Getting Behind 'Halloween' Franchise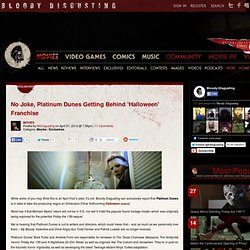 Exclusives While some of you may think this is an April Fool's joke, it's not. Bloody Disgusting can exclusively report that Platinum Dunes is in talks to take the producing reigns on Dimension Films' forthcoming Halloween sequel.
'Prometheus' Viral Introduces Weyland Android "David"; Second Russian Trailer! | Bloody Disgusting
Ready to kick off the day strong?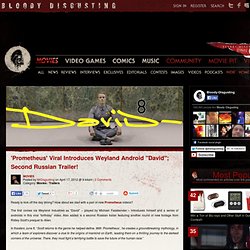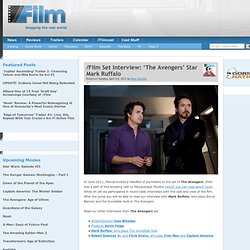 In June 2011, Marvel invited a handfull of journalists to the set of The Avengers. /Film was a part of this amazing visit to Albuquerque Studios (which you can read about here). While on set we participated in round table interviews with the cast and crew of the film.
/Film Set Interview: 'The Avengers' Star Mark Ruffalo
The world premiere of Joss Whedon's The Avengers happened tonight in Hollywood.
Early Buzz: First Reactions From 'The Avengers' Hollywood Premiere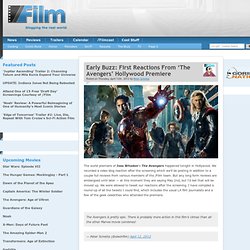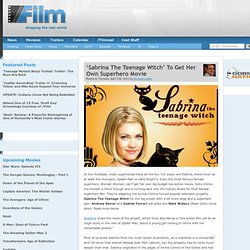 At the multiplex, male superheroes have all the fun.
'Sabrina The Teenage Witch' To Get Her Own Superhero Movie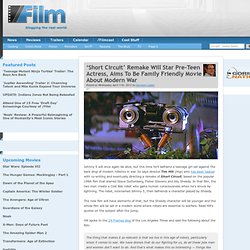 'Short Circuit' Remake Will Star Pre-Teen Actress, Aims To Be Family Friendly Movie About Modern War
Johnny 5 will once again be alive, but this time he'll befriend a teenage girl set against the back drop of modern robotics in war. So says director Tim Hill (Hop) who has been tasked with co-writing and eventually directing a remake of Short Circuit, based on the popular 1986 film that starred Steve Guttenberg, Fisher Stevens and Ally Sheedy. In that film, the two men create a Cold War robot who gains human consciousness when he's struck by lightning.