Environment
Scientists call for global ban on bee-killing pesticides
(NaturalNews) With a myriad of concrete evidence now in plain view, there is simply no denying that pesticides are a direct cause of massive bee declines all around the world.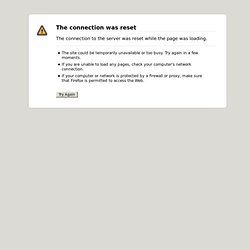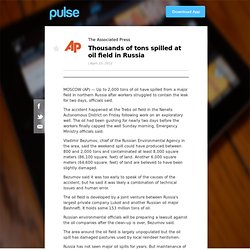 Thousands of tons spilled at oil field in Russia
MOSCOW (AP) — Up to 2,000 tons of oil have spilled from a major field in northern Russia after workers struggled to contain the leak for two days, officials said. The accident happened at the Trebs oil field in the Nenets Autonomous District on Friday following work on an exploratory well. The oil had been gushing for nearly two days before the workers finally capped the well Sunday morning, Emergency Ministry officials said.
Blamed for Bee Collapse, Monsanto Buys Bee Research Firm
Monsanto, the massive biotechnology company being blamed for contributing to the dwindling bee population, has bought up one of the leading bee collapse research organizations.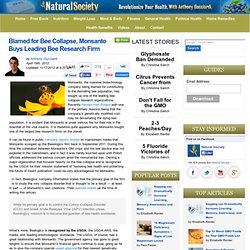 Chevron has filed to temporarily halt production operations in Brazil after it detected a "small new seep" of oil in the same offshore field where it suffered a high-profile leak in November.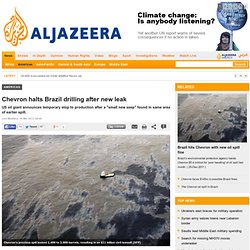 Chevron halts Brazil drilling after new leak - Americas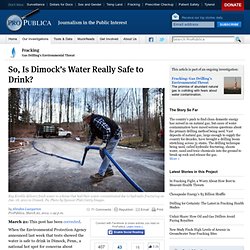 So, is Dimock's Water Really Safe to Drink?
Ray Kemble delivers fresh water to a home that had their water contaminated due to hydraulic fracturing on Jan. 18, 2012 in Dimock, Pa.
'World's Biggest Fracker' Pockets 1 Billion in Shady Deal | Jeff Goodell | Politics News | Rolling Stone
When swarms of quakes occurred in Colorado and Oklahoma last year, the US Environmental Protection Agency asked the geologic survey to investigate possible links to energy extraction in the area. – File Photo from Creative Commons WASHINGTON: The number of earthquakes in the central United States rose "spectacularly" near where oil and gas drillers disposed of wastewater underground, a process that may have caused geologic faults to slip, US government geologists report.
Human-made earthquakes reported in central US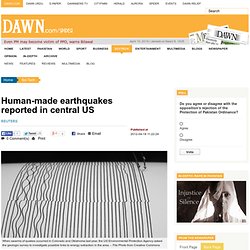 BP Covered Up Blow-out Two Years Prior to Deadly Deepwater Horizon Spill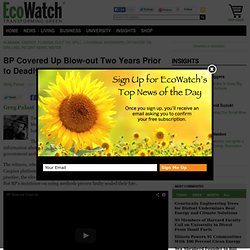 Greg Palast Two years before the Deepwater Horizon blow-out in the Gulf of Mexico, another BP off-shore rig suffered a nearly identical blow-out, but BP concealed the first one from the U.S. regulators and Congress. This week, EcoWatch.org located an eyewitness with devastating new information about the Caspian Sea oil-rig blow-out which BP had concealed from government and the industry.
Dynamic duo: Ryan Comardelle, in red, and Reggie Estay empty crab traps.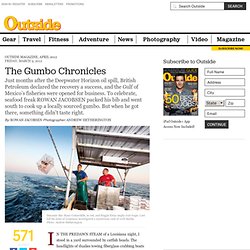 Deepwater Horizon Oil Spill Aftershocks on Louisiana Seafood - Page 1 | Culinary
BP Mix of Toxins Soaked Up by Wet Skin
Gulf of Mexico spill takes toll on health - Americas
Thousands of Dolphins Dying in Gulf Waters
The horrific ramifications of the Gulf oil spill - AlterNet
Almost two full years after the BP oil spill, a panel of experts gathered at the 17th annual Tulane Environmental Law Summit, to present the continuing impacts of the BP Oil Spill.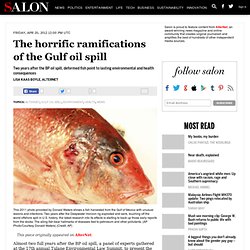 The BP oil spill started on April 20, 2010. We've previously warned that the BP oil spill could severely damage the Gulf ecosystem. Since then, there are numerous signs that the worst-case scenario may be playing out:
» 2 Years After the BP Oil Spill, Is the Gulf Ecosystem Collapsing? Alex Jones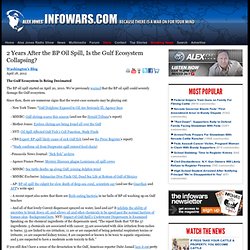 New Orleans, LA - "The fishermen have never seen anything like this," Dr Jim Cowan told Al Jazeera.
Gulf seafood deformities alarm scientists - Features
A Punishment BP Can't Pay Off
What is missing is a criminal prosecution that holds BP individuals responsible.
Regulator says leak found at Petrobras oil field
Stopping Climate Change Is Much Cheaper Than You Think | Wired Science
Image: Señor Codo/Flickr
Mutant Heat Wave Shattering Records
Credit: NOAA/Southern Regional Climate Center
Saving the whales? Now there's an app for that, too.
An interesting new iOS app launched today called Whale Alert.
Shocking Conflict of Interest: Private Water Companies Partner With Fracking Lobby : occupywallstreet
Discovery's 'Frozen Planet' Is Silent on Causes of Climate Change