Pies
I love to bake in muffin tins. They are cute, bite-sized, and cook up so much faster. I've shared Muffin Tin Meatloaves and Pop Up Pancakes in Muffin Tins . Today, I've baked cute little pumpkin pies in a muffin tin. They make for perfect individual portions.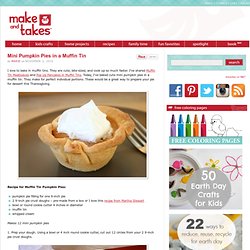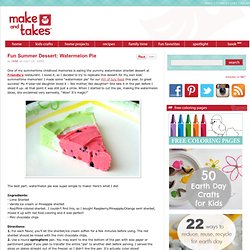 One of my summertime childhood memories is eating the yummy watermelon sherbet dessert at Friendly's restaurant. I loved it, so I decided to try to replicate this dessert for my own kids' summertime memories! I made some "watermelon pie" for our 4th of July feast this year…to great success! My 4-year-old daughter loved it – like mother, like daughter! She saw it in the pan before I sliced it up…at that point it was still just a circle. When I started to cut the pie, making the watermelon slices, she exclaimed very earnestly, "Wow!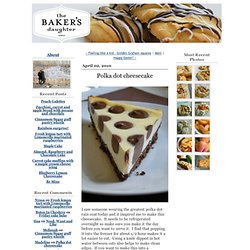 I saw someone wearing the greatest polka dot rain coat today and it inspired me to make this cheesecake. It needs to be refrigerated overnight so make sure you make it the day before you want to serve it. I find that popping it into the freezer for about 1/2 hour makes it a lot easier to cut. Using a knife dipped in hot water between cuts also helps to make clean edges.
Preheat oven to 375 degrees. Make crust: Butter a 9-by-3-inch springform pan. In a food processor, pulse graham crackers until fine crumbs form; add melted butter, sugar, and salt, and pulse to combine. Press crumb mixture into bottom and about 1 inch up side of pan.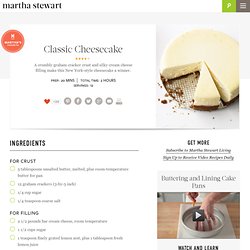 Classic Cheesecake
I made these for the Seattle Bake Sale for Share Our Strength organized by Frantic Foodie (thanks Keren!). I had so much fun making pies in jars that I figured this was the perfect opportunity to bake something else in jars. This time I used half-pint wide mouth jars, a nice size for a bake sale.