Jewelry
Shrink plastic ring tutorial. Thank you to everyone who requested a shrinkydinks ring tutorial!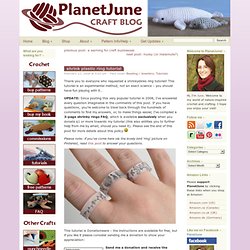 This tutorial is an experimental method, not an exact science – you should have fun playing with it… UPDATE: Since posting this very popular tutorial in 2008, I've answered every question imaginable in the comments of this post. If you have questions, you're welcome to trawl back through the hundreds of comments to find my answers, or, to make things easier, I've compiled a 3-page shrinky rings FAQ, which is available exclusively when you donate $1 or more towards my tutorial (this also entitles you to further help from me by email, should you need it).
Anthropologie Bonheur Necklace Tutorial. Jan12th2010 A few months ago (okay, six), I posted a photo of an Anthropologie-inspired necklace I made on a whim.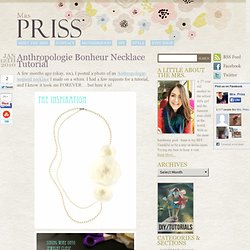 I had a few requests for a tutorial, and I know it took me FOREVER… but here it is! A few things to note: How to Make Fried Marble Jewelry.
---