Musical style maps
Bad Brains
This is a list of all the songs that have hit number-one on the Hot Mainstream Rock Tracks chart , previously named Top Tracks (1981–1984), Top Rock Tracks (1984–1986), and Album Rock Tracks (1986–1996). [ 1 ] [ edit ] 1981 [ edit ] 1982 January 16 - The J.
List of number-one mainstream rock hits (United States)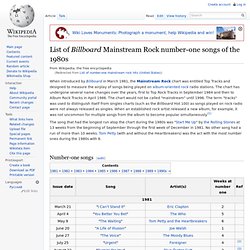 METAL WALLPAPER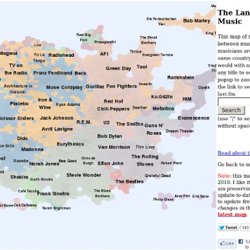 The Landscape of Music This map of music shows relations between musicians/groups. Related musicians are closeby and in the same country. Navigate like you would with an online map.