Mujeres
Beautiful Girls Complection. Top ten de bellezas del 2011. Dark, Mysterious, Sexy World. Photographer Marco Pandullo knows how to capture cinematic-style photos.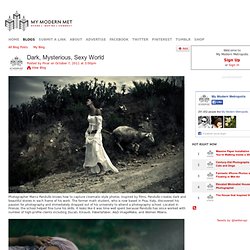 Inspired by films, Pandullo creates dark and beautiful stories in each frame of his work. The former math student, who is now based in Pisa, Italy, discovered his passion for photography and immediately dropped out of his university to attend a photography school. Located in Firenze, the school helped fine tune his skills. It looks like it was time well spent because Pandullo has since worked with number of high-profile clients including Ducati, Einaudi, Faber&Faber, A&D ImageMake, and Women Milano. Sweet and Sexually Charged Photography (20 photos) Originally from Tegucigalpa, Honduras, Carlos Nunez is an LA-based photographer whose gorgeous shots can easily range from sweet and demure to downright sexy.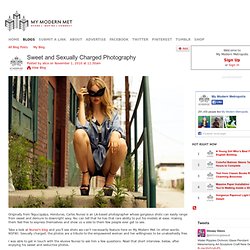 You can tell that he has that rare ability to put his models at ease, making them feel free to express themselves and show us a side to them few people ever get to see. Take a look at Nunez's blog and you'll see shots we can't necessarily feature here on My Modern Met (in other words, NSFW). Sexually charged, the photos are a tribute to the empowered woman and her willingness to be unabashedly free. I was able to get in touch with the elusive Nunez to ask him a few questions. Read that short interview, below, after enjoying his sweet and seductive photos. WOMEN. Looks like good Photographs by Mario Peña. Miyosaga. Morning Ritual: Wait, what happened? Uninhibited Sexiness. WOMEN II.
---