CUDED Design & Inspiration
The Meera House was designed by Guz Architects and is located on the island of Sentosa in Singapore. We consider it a daring and original project- after all, not many homes feature green spaces for every floor of the building.
Inspiring Home with One Garden per Level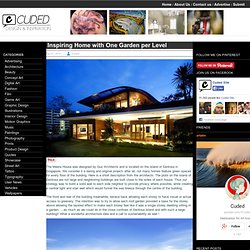 Utriai Residence
Spanish architectural firm A-cero has completed the two story Sotogrande House . This 4,300 square foot concrete house is located in Cadiz, a city and port in southwestern Spain. Over the last few years, A-cero has built up quite the reputation with their bold and modern designs.
Sotogrande House by A-cero Architects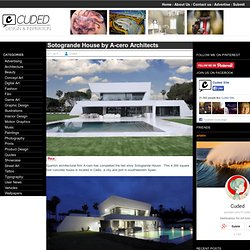 Davis Residence
The Screen House
The Fish House by Guz Architects
Villas Tarabini
Villas Tarabini is located in Playa del Carmen, Mexico, designed by Sanzpont Arquitectura.
House in Pozuelo de Alarcón
Kooyong House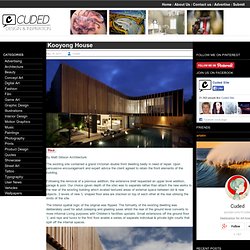 By Matt Gibson Architecture
Monk's Shadow, named from a natural formation located nearby known as the Praying Monk, is a diverse contemporary residence designed by Kendle Design Collaborative and located in Paradise Valley, Arizona.
Monk's Shadow Residence
The Glass Pavilion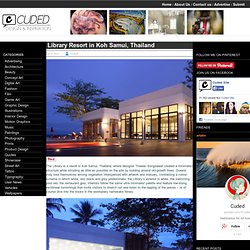 Library Resort in Koh Samui, Thailand
The Library is a resort in Koh Samui, Thailand, where designer Tirawan Songsawat created a minimalist structure while intruding as little as possible on the site by building around old-growth trees.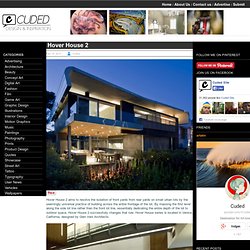 Glen Irani Architects
Hover House 2 aims to resolve the isolation of front yards from rear yards on small urban lots by the seemingly universal practice of building across the entire frontage of the lot. By massing the first level along the side lot line rather than the front lot line, essentially dedicating the entire depth of the lot to outdoor space, Hover House 2 successfully changes that rule.