Labels
DEEPTAPES/HEATRAVE
RAD
Wrecks&Ruins [Compilation] | KCCO Recordings
Wrecks&Ruins [Compilation] by Various Artists Zadeh - Textures Immediate download of 7-track album in your choice of high-quality MP3, FLAC, or just about any other format you could possibly desire. credits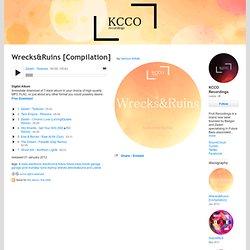 The only 17 year old Gustav Berntsen is the artist behind the moniker Jagan Mai and is the latest addition to our roster. Earlier this year he released his debut EP ''Clouds'' on Bad Panda Records. It was well received by, Andrew Jervis (Ubiquity) among others, who featured it on his weekly Bandcamp radio show two weeks in a row. Playful melodies, a lingering bass, organic percussion drowned in reverb and dreamy field recordings of singing birds and creaking forest floors are among the elements that all together creates the marvelously lo-fi beats that Jagan Mai is behind.
SOUNDESCAPE - The Label
KCCO Recordings
#FEELINGS
Insight Records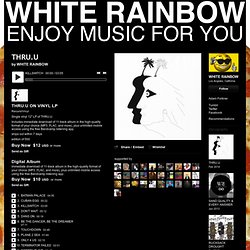 Record/Vinyl Single vinyl 12" LP of THRU.U. Includes immediate download of 11-track album in the high-quality format of your choice (MP3, FLAC, and more), plus unlimited mobile access using the free Bandcamp listening app. ships out within 7 days edition of 500 $12 USD or more Immediate download of 11-track album in the high-quality format of your choice (MP3, FLAC, and more), plus unlimited mobile access using the free Bandcamp listening app. $10 USD or more about
WHITE RAINBOW
Transcengentle Cairn Elan Elysium Shinji
Post Religion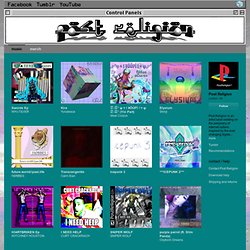 AMDISCS : Futures Reserve Label
Senseless Records: Technicolour Bass Music
Top Billin - mixes, tracks, the Top Billin daily
PMR — Home
Qalaq Records | Just another WordPress site
Amati is a Bass producer from Minneapolis, Minnesota. He first started making music after taking a Music Technology course in high school. With Dirty South producers like Drumma Boy and Shawty Redd as early influences, Amati started making Hip-Hop beats and acquired the Trap sound early on. Today, with roots from Downtempo to Glo-fi, Amati has taken on an experimental approach to his soundscapes that one can always chill and bob their head to. 'Dissension' his freshman EP, shy's away from the same old soundcloud Trap, and flirts with the idea of being , Real Trap Shit. SMG and Amati proudly present to you, Dissension.
SineFieldMusic
The Sine Field
Supporting East India Youth @ Green Door Store – 6th February Were be playing some records at the East India Youth show next month support from: The European Hit and Hope DJs Green Door Store Brighton
Hit and Hope | Collective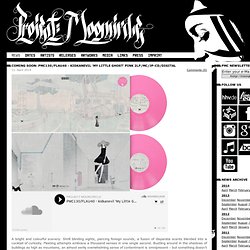 PROJECT: Mooncircle - News
For Samuel Evans, or Rain Dog, creating this album was a vast experiment to combine different attempts of blending more traditional elements of song writing and composition with the more contemporary influences of modern electronic dance and bass music, all within the confines of his computer and chair… Being compelled by melody and variation, Rain Dog, by his own admission, never had much talent for songwriting in terms of lyrics. To circumvent this, however, he focuses on creating a narrative within the music through the combination of synth work and samples. He starts with anything that sparks an interest or emotion in him – Tom Waits, Joni Mitchel, Ella Fitzgerald, Portico Quartet and moments from movies, samples like these usually work as a foundation for the tracks. He then adds layers of unique and organic synth sounds (a notion he finds quite interesting when working entirely from a digital platform) before eventually completing the production with the beat.
BulletTrain.tv, official website of Bullet Train Records
We're celebrating our 5th Birthday with a free release on Soundcloud of Volume II of our famed Allstars compilation series; a showcase of sounds from label boss Marco del Horno, alongside some of his latest signings; Cause & Affect (Dirtybird), Chris Lorenzo (producer for Hannah Wants), Taiki & Nulight (Party Like Us), garage legend Ed Case, Last Japan's latest project N55 and many, many more new faces. Firmly focused on the future, Marco now welcomes a whole new batch of exciting talent to the Bullet Train stable, all of whom feature on Allstars Vol II. First up are Cause & Affect – now also releasing on Claude Von Stroke's Dirtybird label, this Midlands duo are being heralded as the face of the new, emerging bass / house hybrid sound.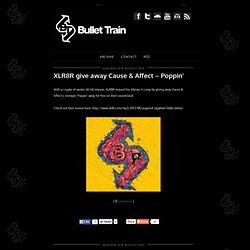 Project: Mooncircle
Aural Sects
2012年2月12日 [JOJI-005] ろりこんぴ² あのねあのね、おにいちゃんからね、いーっぱいおうたがとどいたの! きらきらかわいくてわたしにぴったりなのも、ごりごりぶおーってすんごいのも!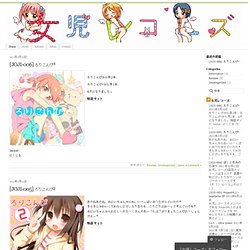 女児レコーズ | oli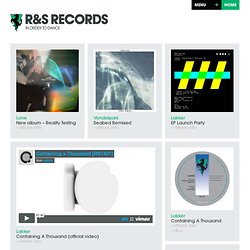 Lone New album – Reality Testing More info Vondelpark Seabed Remixed More info Lakker EP Launch Party More info
Records Are My Pillow - Welcome
King Deluxe
Michael Jordan Pog (Build 20120129021758)
King Deluxe
Terrain Ahead
Terrain Ahead
Guerrilla Records
Mexican Summer
ODDOT - Newbreed Music 4 Futuregaze People
Tokyo Dawn Records - Dirty Soulclaps Since 1997 (Build 20111220165912)