Ecommerce
The Best Google Map Wordpress Plugins | WordPress Junkies (Build 20120312181643)
Extensive Roundup of the Best WordPress Plugins You'll Ever Need: Year 2012 Edition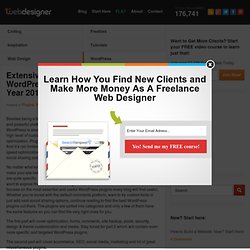 Besides being a beautiful, easy to use and powerful platform by itself, WordPress is also loved because of it's high level of customization and optimization. Plugins are the best way to optimize and enrich your WordPress blog. And it's not limited to performance only.
Shopp seemed like the best when I was researching this a year or so ago. It felt much less convoluted than some of the other options, and it's good when it works. But it has an minor problem with inexplicable non-functionality.
Support » Best ecommerce / store plugin? (Build 20120215223356)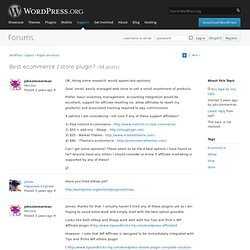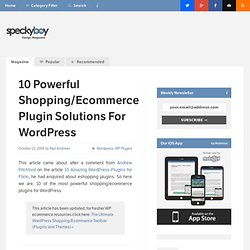 10 Powerful Shopping/Ecommerce Plugin Solutions For Wordpress (Build 20120215223356)
This article came about after a comment from Andrew Pitchford on the article 10 Amazing WordPress Plugins for Flickr , he had enquired about eshopping plugins.
Top WordPress Shopping Cart & eCommerce Plugins | WordPress Plugins (Build 20120215223356)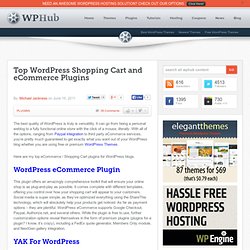 The best quality of WordPress is truly is versatility. It can go from being a personal weblog to a fully functional online store with the click of a mouse, literally . With all of the options, ranging from Paypal integration to third party eCommerce services, you're pretty much guaranteed to get exactly what you want out of your WordPress blog whether you are using free or premium WordPress Themes . Here are my top eCommerce / Shopping Cart plugins for WordPress blogs. WordPress eCommerce Plugin This plugin offers an amazingly comprehensive toolkit that will ensure your online shop is as plug-and-play as possible.
PHPurchase | The Best WordPress Shopping Cart (Build 20120215223356)
WordPress ecommerce and member management plugin | Cart66 (Build 20120215223356)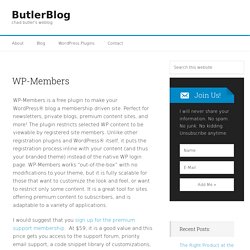 WP-Members™ is a free plugin to make your WordPress® blog a membership driven site.
WP-Members | ButlerBlog (Build 20120215223356)
Top 5 eCommerce Plugins For Wordpress Reviewed (Build 20120215223356)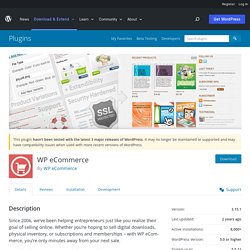 WP e-Commerce « WordPress Plugins (Build 20120215223356)
We make setting up an ecommerce shop easy, and with over 2 Million downloads, we have unparalleled experience.
Free Ecommerce Plugin for WordPress : WP Shopping Carts : Online WordPress Store (Build 20120215223356)
Wordpress E-Commerce Theme and professional Online-Shop Template - WP-Shopified (Build 20120215223356)
WordPress e-Commerce Plugin a WordPress Shopping Cart Plugin by Instinct (Build 20120215223356)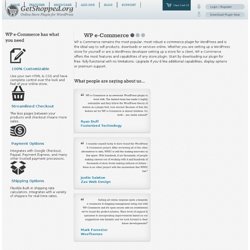 Follow along as you work to build a variety of sites-all using Wordpress. While this book isn't designed for beginners, those with even an intermediate knowledge of WordPress will be able to get these sites up and running in no time. Also, since each chapter is devoted to the design of a different site, there's no need to read the book in any particular order. Instead, you can pick and choose the blueprints that are of the most interest to you and dive right in. Purchase Now
Sorry, page not found... - GetShopped.org (Build 20120215223356)
As the Internet has made it possible for people to connect with the world, you may want to start earning bucks by starting your own online shop. This innovative business lets you unleash your products or services to your potential customers which majority are netizens. You already have an idea on how old plug-ins work, but you may not know their specifics. To help you find a better technique in selling your products, here are 5 best ecommerce WordPress plugins to choose from .
5 Best Wordpress Plugins For Ecommerce Websites | (Build 20120215223356)
Wordpress Shopping Cart - ShopperPress - New 2012 (Build 20120215223356)