Ecommerce
The Best Google Map Wordpress Plugins | WordPress Junkies (Build 20120312181643)
Extensive Roundup of the Best WordPress Plugins You'll Ever Need: Year 2012 Edition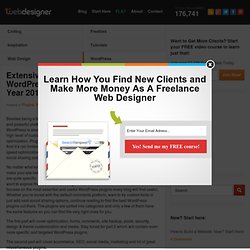 Besides being a beautiful, easy to use and powerful platform by itself, WordPress is also loved because of it's high level of customization and optimization. Plugins are the best way to optimize and enrich your WordPress blog. And it's not limited to performance only.
Shopp seemed like the best when I was researching this a year or so ago. It felt much less convoluted than some of the other options, and it's good when it works. But it has an minor problem with inexplicable non-functionality.
Support » Best ecommerce / store plugin? (Build 20120215223356)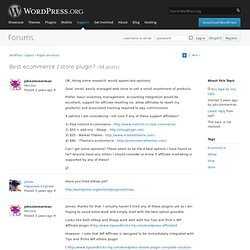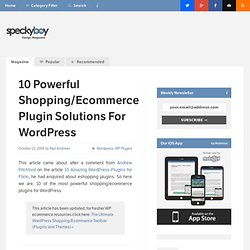 10 Powerful Shopping/Ecommerce Plugin Solutions For Wordpress (Build 20120215223356)
This article came about after a comment from Andrew Pitchford on the article 10 Amazing WordPress Plugins for Flickr, he had enquired about eshopping plugins.
PHPurchase | The Best WordPress Shopping Cart (Build 20120215223356)
WordPress ecommerce and member management plugin | Cart66 (Build 20120215223356)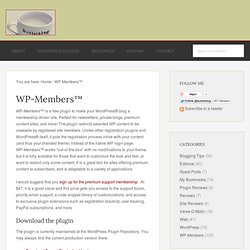 WP-Members™ is a free plugin to make your WordPress® blog a membership driven site. Perfect for newsletters, private blogs, premium content sites, and more! The plugin restricts selected WP content to be viewable by registered site members. Unlike other registration plugins and WordPress® itself, it puts the registration process inline with your content (and thus your branded theme) instead of the native WP login page.
WP-Members | ButlerBlog (Build 20120215223356)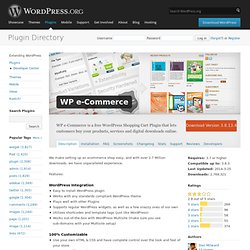 We make setting up an ecommerce shop easy, and with over 2.6 Million downloads, we have unparalleled experience. Features: WordPress Integration Easy to install WordPress pluginWorks with any standards compliant WordPress themePlays well with other PluginsSupports regular WordPress widgets, as well as a few snazzy ones of our ownUtilizes shortcodes and template tags (just like WordPress)Works out-of-the-box with WordPress Multisite (make sure you use sub-domains with your Multisite setup)
Free Ecommerce Plugin for WordPress : WP Shopping Carts : Online WordPress Store (Build 20120215223356)
Wordpress E-Commerce Theme and professional Online-Shop Template - WP-Shopified (Build 20120215223356)
WordPress e-Commerce Plugin a WordPress Shopping Cart Plugin by Instinct (Build 20120215223356)
As the Internet has made it possible for people to connect with the world, you may want to start earning bucks by starting your own online shop. This innovative business lets you unleash your products or services to your potential customers which majority are netizens. You already have an idea on how old plug-ins work, but you may not know their specifics. To help you find a better technique in selling your products, here are 5 best ecommerce WordPress plugins to choose from .
5 Best Wordpress Plugins For Ecommerce Websites | (Build 20120215223356)
Wordpress Shopping Cart - ShopperPress - New 2012 (Build 20120215223356)